by Paul Holdsworth
It is amazing how frequently people who visit me remark on the view from my street. Even folk from neighboroughing parts of Leeds say things like "I never realised how green Kirkstall Valley is" and "What is all that open space?" Probably because most people's experience of Kirkstall is based on driving through it on the A65, and you can't see much of the valley from there. And even if you could, you would be too busy negotiating the heavy traffic, "challenging" road layout and the latest set of roadworks courtesy of Northern Gas Networks (who seem to be going for some sort of record)
Recent research has found that even if you are not particularly interested in nature and wildlife, spending just a short time outdoors in green open space has beneficial effects on mental and indeed physical well-being. The amount of green space on one's doorstep is, I think, one of the best things about living in Kirkstall. Places such as Gotts Park, Kirkstall Valley Nature Reserve and Kirkstall Abbey Park are all close at hand and the green space extends up the Aire Valley to Rodley and beyond. This makes Kirkstall particularly rich in wildlife for somewhere only a couple of miles from the city centre.
Explore pretty much any of the footpaths and tracks in and around the valley and you will soon find yourself away from the traffic and bustle, and surrounded by nature in all its glory. However, you will also discover that some paths gradually peter out or become increasingly overgrown or steep, or are constrained by the river or railway line. The canal is less of a constraint as there are more crossing-points such as locks and footbridges. With that in mind, here are some of my favourite places to visit in and around Kirkstall, all of which have good and well-defined access
KIRKSTALL VALLEY NATURE RESERVE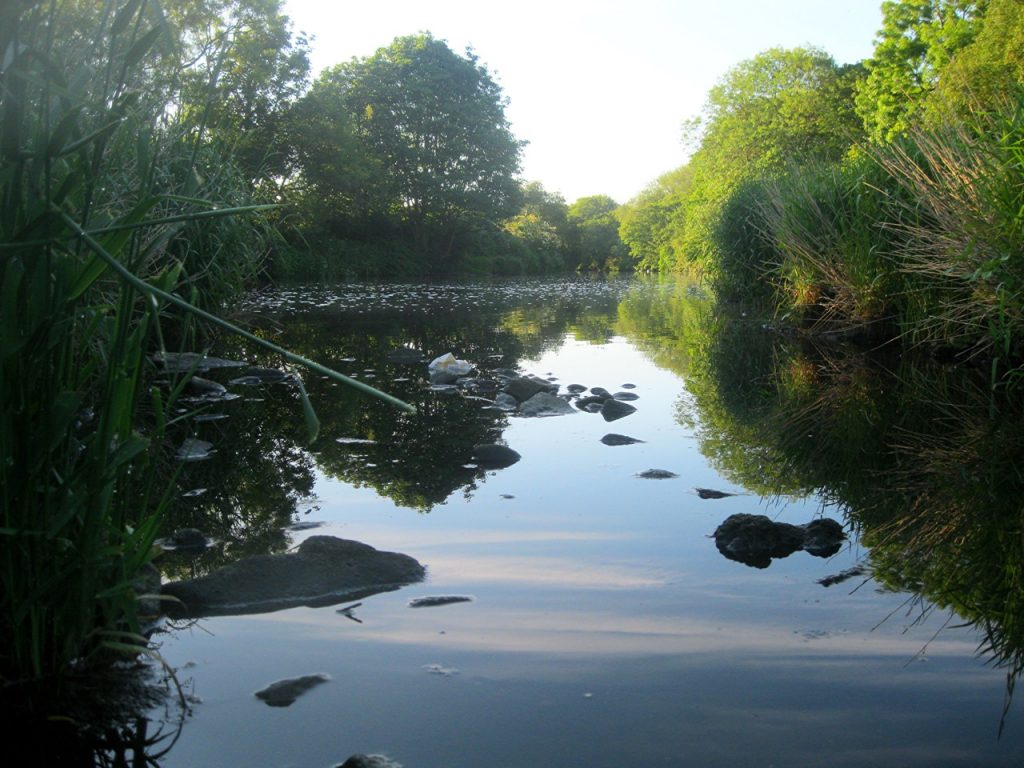 Managed by Yorkshire Wildlife Trust, this pleasant nature reserve was created on land once occupied by Kirkstall Power Station, demolished in the 1980s. It sits between the railway line and river, and is accessed from Redcote Lane which runs from Kirkstall Road, past the golf course and Goals Soccer Centre, to Kirkstall Valley Marina. The reserve features a good mix of habitat, with a wooded riverside, meadows, ponds and even an orchard. You can see all kinds of wildlife here, such as kingfishers, sparrowhawks, whitethroats, roe deer and – if you are very lucky – dippers and even otters have been spotted here.
GOTTS PARK
Overlooking the nature reserve along the southern Aire valley side, Gotts Park was until recently a municipal golf course, now run by local volunteers. Alongside the fairways and greens some areas have been left to nature, in particular grass meadows and patches of mature oak woodland. It is particularly good for birds such as nuthatches and great-spotted woodpeckers, and there is plenty of other wildlife about too. It's worth walking around just for the stunning panoramic views across the valley to the city centre, Headingley, Kirkstall & Horsforth. You can even have a sit down and enjoy some light refreshments in the Manor House. What's not to like?
KIRKSTALL ABBEY PARK
At the heart of Kirkstall Valley, remarkably for somewhere so close to the centre of a large northern city, lies Kirkstall Abbey, the ruins of a Cistercian monastery commissioned in 1152. So, quite old really! It sits in pleasantly landscaped parkland on the northern side of the River Aire, and as a bit of a tourist attraction it is accessible to all, with surfaced as well as conventional footpaths around it. Whilst it can be very busy here on sunny summer days, there is a surprising amount of wildlife about, which can be enjoyed without the crowds if you are prepared to get up early enough, or visit on those days where the weather is less amenable. As well as mallards, swans and Canada geese, the river also hosts little grebe, goosander and kingfisher. The mature trees are worth keeping an eye on for treecreepers, woodpeckers, tits & goldfinches, and while you are looking upwards don't forget to check the skies for red kites, which were re-introduced at Harewood House and are now a welcome common sight in the skies above north Leeds. On summer evenings at least two species of bat come out to play. Don't forget to explore the abbey itself, and the museum and cafe are well worth a visit (and provide welcome shelter if it's chucking it down).
MORRIS WOOD & HAWKSWORTH WOOD
Finally, I'd like to mention two woodland havens in the valley, both of which are accessible via well-marked footpaths (though sturdy boots might be a good idea after wet weather). Morris Wood lies between the Leeds-Harrogate railway line and the Woodbridge estate off Queenswood Drive. It's small but perfectly formed; a patch of oak woodland left behind when the surrounding areas were built up. Hawksworth Wood runs along a tributary of the Aire, from Butcher Hill to the north down to Kirkstall Forge, and includes the remains of old quarries amongst the greenery to provide additional interest. Both these sites hold plenty of woodland bird species such as nuthatches, treecreepers, sparrowhawks, tits and finches, and are also good for foxes and deer in the evening or early morning.
Wherever you decide to explore in the Kirkstall area, I hope you will take a moment or two to enjoy all the wildlife the valley has to offer.