---
ELO Beatles and Beyond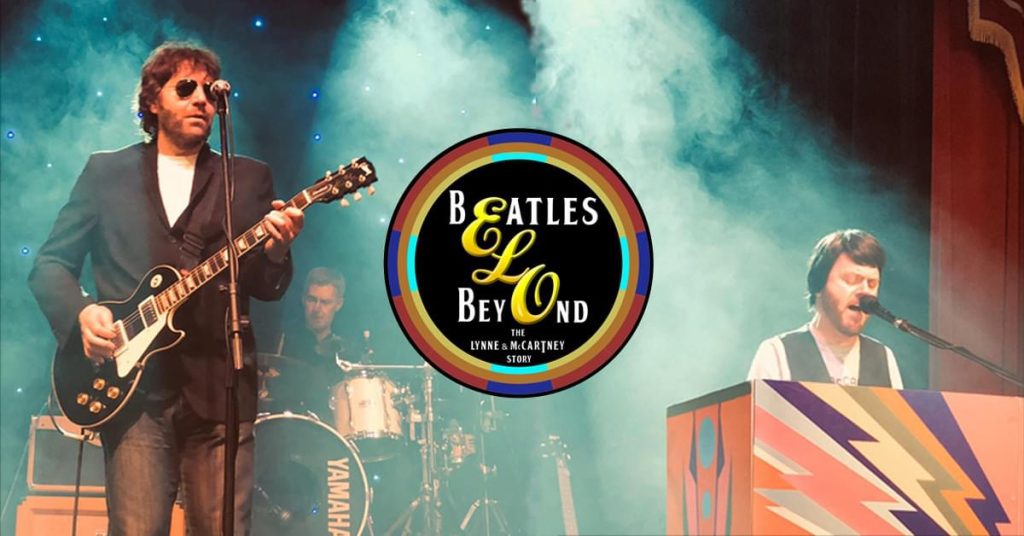 IKE ELO? LIKE The BEATLES? WHY CHOOSE? HAVE BOTH IN OUR MAIN STAGE HEADLINE ACT FOR 2023. ELO Beatles Beyond – The Lynne and McCartney Story perform the greatest hits of ELO, Beatles touching on Wings and Traveling Wilburys.
An amazing band of incredibly talented and versatile musicians, these four guys will take you back in time to those halcyon days of dancing away as a teenager, listening to music in your parents car or (if you're a current teenager) listening to those timeless classics which still fill the airwaves on a daily basis.
Paul McCartney and Jeff Lynne, both still performing at the top of their game in their seventies, could actually be standing at the top of rock and pop's greatest family tree.
The Beatles are, without question, the most popular band to have ever existed and the most influential too.
Jeff Lynne was a little younger than the Beatles and in awe of them. He was also a big fan of Roy Orbison. Roy was a little older than The Beatles and influenced them! So when you put all of these ingredients together, it only means one thing – a guaranteed recipe to bring the house down at the end of this year's festival!
You can find out more about ELO Beatles and Beyond at www.elobeatlesbeyond.com
---
LS18 Rocks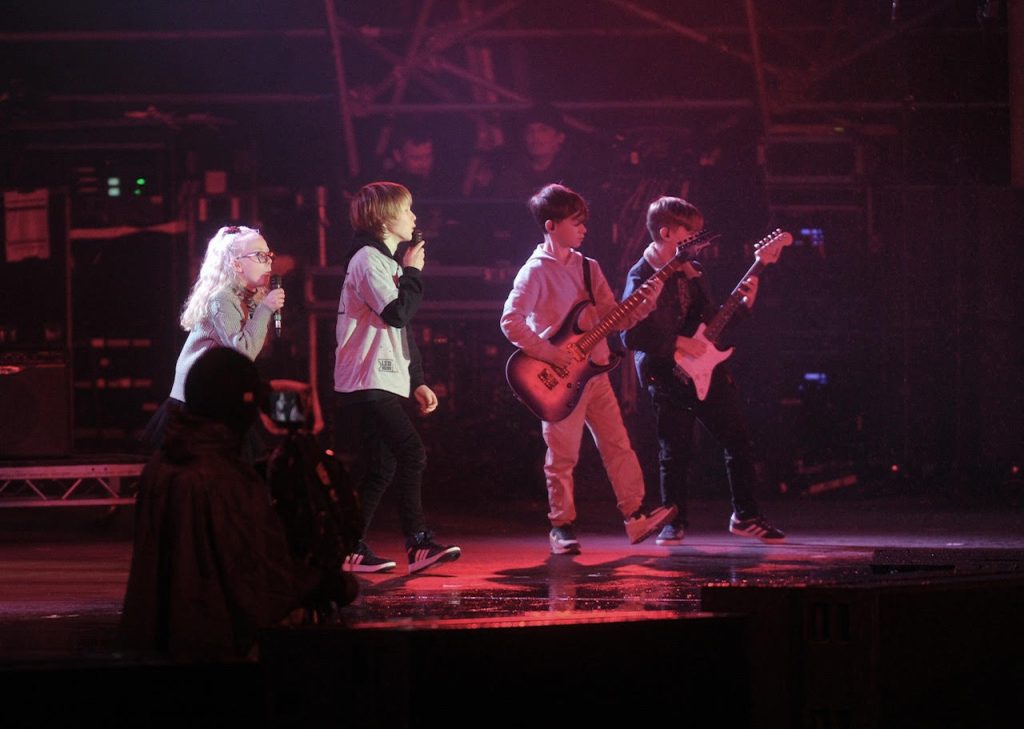 BRITAIN'S fastest growing live performance music school LS18 Rocks will be bringing the party to Kirkstall Festival 2023 as they return to host the LS18 Rocks Stage in the dramatic setting of The Nave.
Having appeared for the first time in 2022, we are delighted to welcome this brilliant batch of local musicians back to once again rock the ruins.
LS18 Rocks has its own dedicated studio based in the heart of Horsforth providing instrument lessons – including guitar, piano, vocals, drums and bass guitar – to almost 150 students, and is home to 10 live bands – all of whom will be performing today.
The inspirational organisation is the current recipient of the Child Friendly Leeds Award for Inspiring Creativity Through Arts and Culture and they arrive fresh from staging their biggest ever solo show on Leeds Playhouse's Quarry Theatre.
LS18 Rocks has attracted headlines around the world as their musicians have recorded hit records, performed alongside one of the world's most famous orchestras and raised thousands of pounds for charities. And they can also lay claim to being the home of Britain's youngest stadium rockers after their band Solar Jets stole the show on the Headingley Stadium stage for the Leeds 2023 launch event The Awakening, performing a thrilling version of The Kaiser Chief's classic I Predict A Riot.
They are currently recording an anthem for Leeds 2023 City of Culture entitled Marching On which promises to be the catchiest song you will hear all year. Listen out for it today!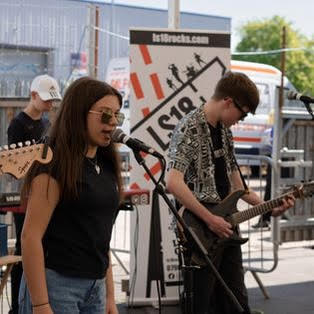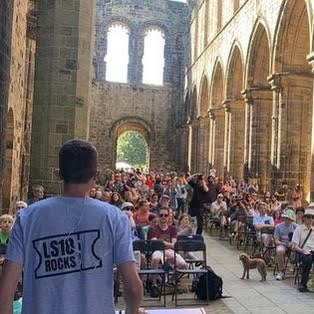 Performing throughout the day with a selection of cover hits spanning the decades will be their bands, HiPS, Orange Lemonade, Solar Jets, Pop Culture, Re:Boot, Kingpin, Gone Vinyl, Flame Spirals, Limitless and TNT.
LS18 Rocks bands are available to be booked for events – contact LS18rocks@gmail for more information.
You can find them across all social media channels @ls18rocks
---
Socially Distant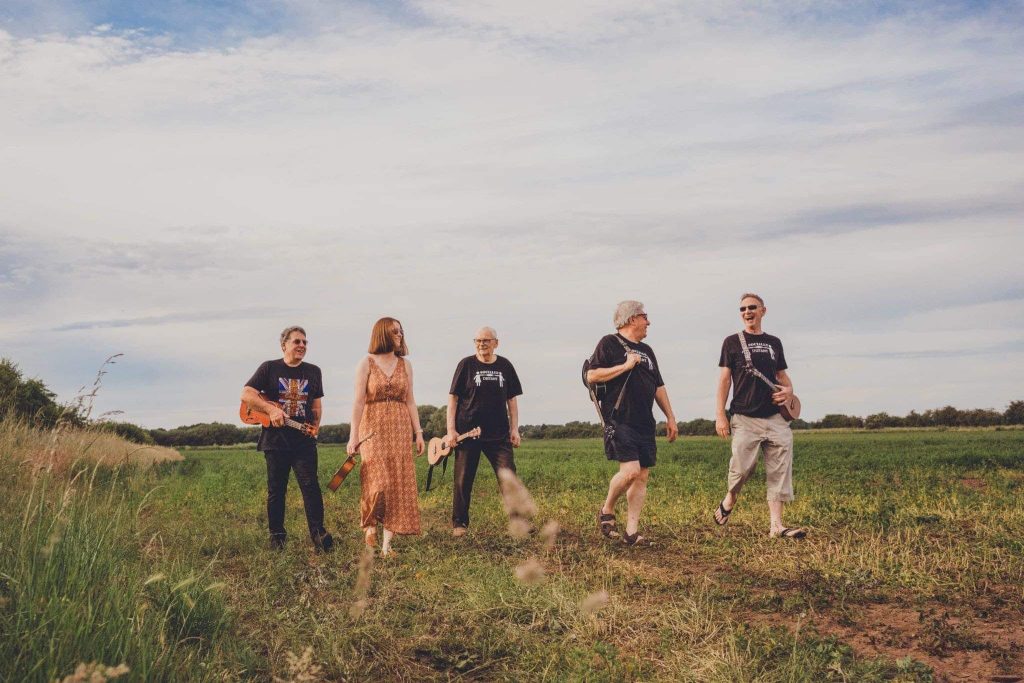 Formed after the first Covid lockdown in 2020 we play mainly for our own enjoyment. We try to do Open Mics where we can and get the occasional 'music day' gig. This will be our second time at Kirkstall and we're really looking forward to it!!
You can check out our YouTube channel at https://www.youtube.com/@sociallydistant32/videos

If you appreciate what we do please consider throwing a few coppers at the Cystic Fibrosis Trust. https://www.cysticfibrosis.org.uk/donate
---
King Zepha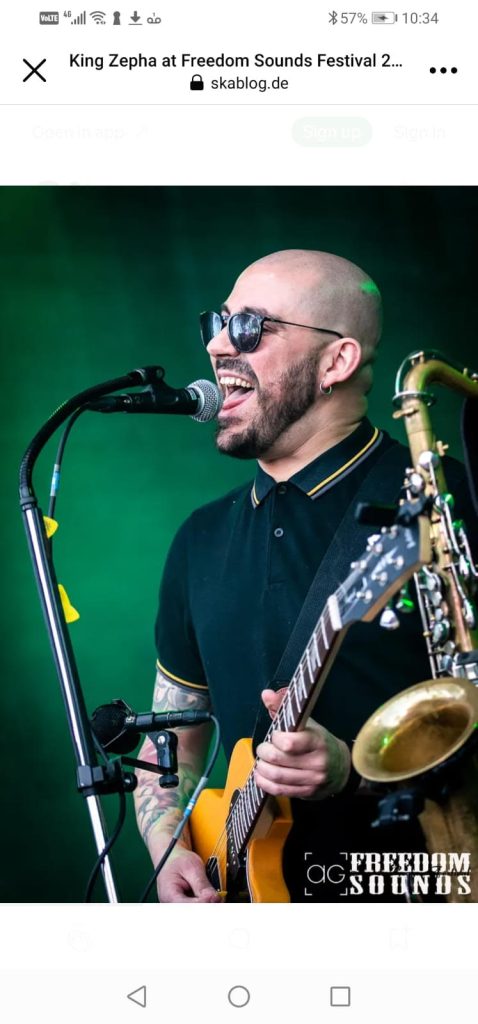 King Zepha is a singer, songwriter and multi-instrumentalist from Armley, Leeds. His original music is influenced by ska, reggae, dub, soul and jazz. He is currently touring with a 5-piece band, including honkin' sax & trombone, thumpin' double bass and raucous 4-part vocal harmonies!
---
Leeds Folk Fiddle Group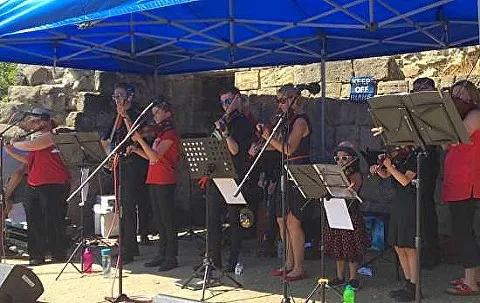 Leeds Folk Fiddle Group originated as a violin class focused on folk music. Over the years they have become regular performers at local music scene. They play varied repertoire of traditional English, Scottish and Irish folk music such as jigs, reels and hornpipes which is often enriched by slow airs and folk ballads.
The group has experimented with genres such as Klezmer and Eastern European folk and can also play Gypsy music and American folk. Some players have years of experience while others started to learn a few years ago.
---
Music From The Attic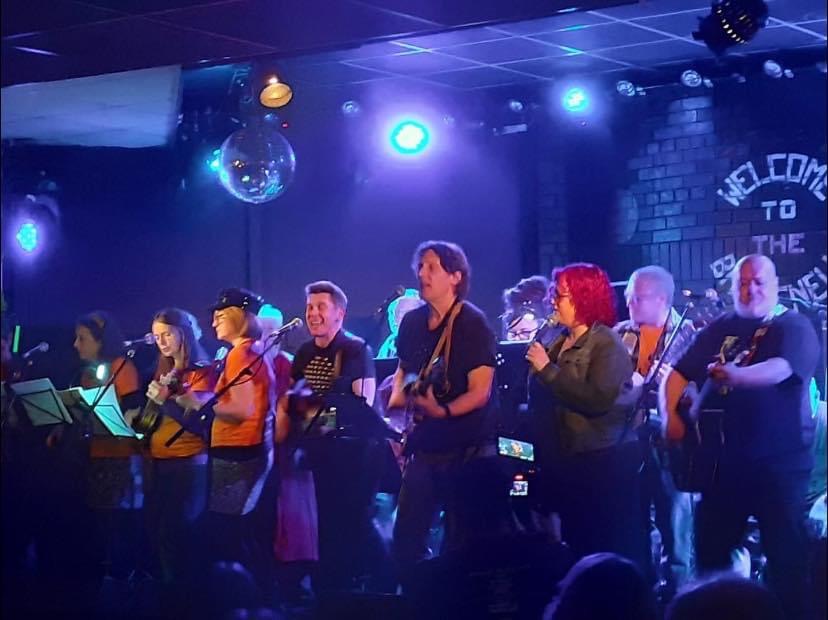 Music From The Attic started out in Kirkstall in June 2016 as a band aimed at 'lapsed musicians' to get their instruments out of the attic, dust them off and start playing again. Then 18 months later a further branch formed in Methley (before moving to its current home in Castleford). The Kirkstall Festival is one of those rare occasions that see both "MFTA's" get together and perform as a collective – so expect a full stage and a big noise!
Both bands are led by the amazing Rich Huxley and since their inception have performed at many events across the city – including The Brudenell Social Club, Millennium Square, Lord Mayor's Charity Dinner, Leeds Compassionate City Awards Ceremony, Kirkstall Valley Farm, 'Great Get Together" events far and wide plus many other charity do's and shindigs around the city and beyond.
They welcome people of all ages and any ability, so if you have an instrument or a voice to dust off, feel free to come along to their regular gatherings at:
Kirkstall Educational Cricket Club – Mondays 7pm-9pm
Roundhill WMC Castleford – Wednesdays 7pm-9pm
MFTA are now firmly established favourites at Kirkstall Festival and will be kicking off events on the main stage with a range of covers and original songs.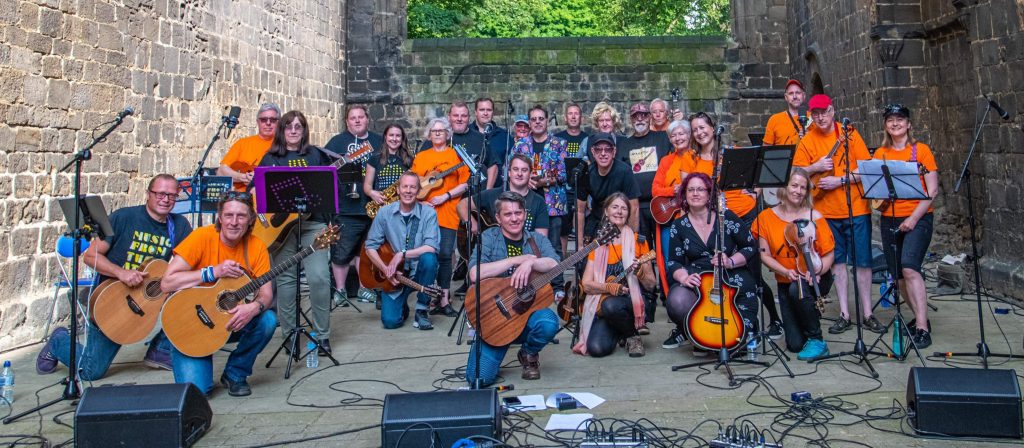 ---
Naomi Kelly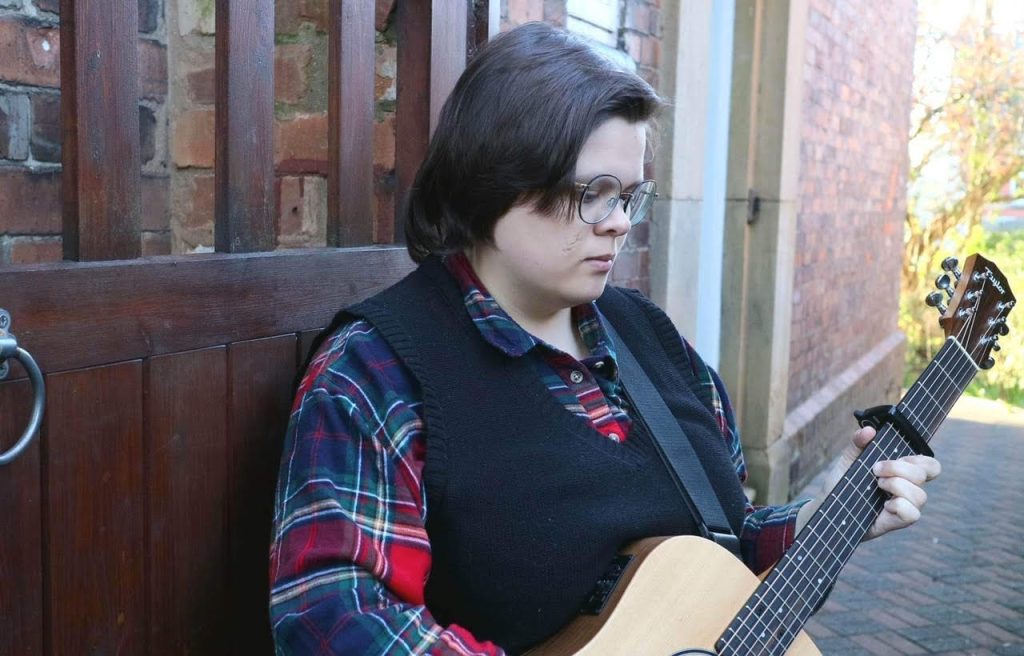 With a style that's somewhere between folk, indie, and pop, and lyrics that come out of nowhere, Naomi Kelly has been developing her original music for almost 5 years, with her first song being written in late 2017. During the COVID-19 lockdown, she picked up her dad's guitar and has barely been away from one since – she spends most of her free time writing, recording, or producing her music. Recently, she has released two demos- "Cottagecore" and "Guitar Lessons"- on her Bandcamp page, and hopes to record more of her originals this year.
---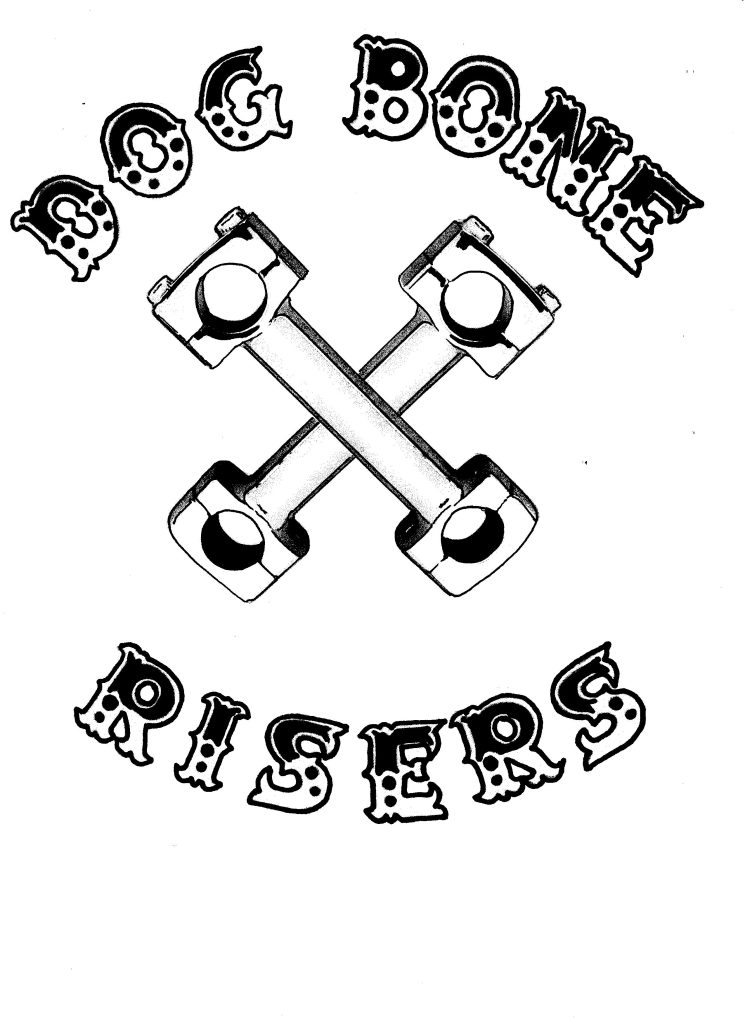 Hailed by the BBC as "somewhere between Lou Reed and a lullaby", vocalist Billy Davidson (Wheelies, One Muscle Workout, Dead Kitty) joins seasoned guitarist Kevin Harlow (The Armadillos), bassist Harvey Bosomworth (Anchor Big Band, The Armadillos) and drummer Charlie Burman (Mirror Boys) in a Rock of Ages for all ages covers band. Spanning the genre from Elvis to The Killers with plenty in between, expect to spice up your life and get your rocks off!
---
Pat Fulgoni Blues Experince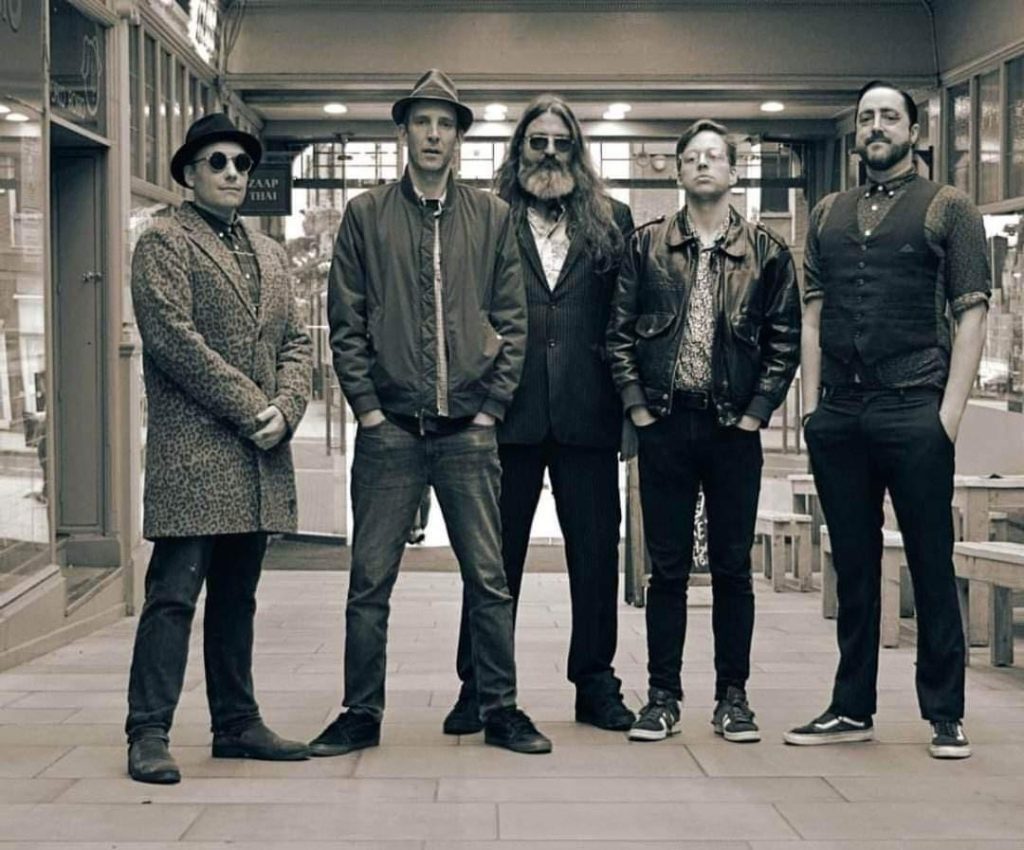 Alterna
This year we are so lucky to welcome the fantastic Pat Fulgoni Blues Experince to Kirkstall Festival. The band take their act to festivals all over Europe and the USA but today, for most of the band they'll be playing pretty much on their own doorstep!
This band have to be seen to be believed and feature some of the best musicians around – Sam Bolt (keys), Jacob Beckwith (guitar), Rory Wells (bass0, Zebedee Sylvester (drums) and the irrepressible Pat Fulgoni on vocals!
"Pat Fulgoni could sing a pearl from it's oyster" (BILLBOARD)
"A blues set to cherish – Pat and co just do them so well" (Blues in Britain)
"I was completely blown away because he can sing, I mean, really sing. Ridiculously well" (Blues Matters)
"A collection of impeccably worked blues and rock covers" (Chicago Blues Guide)
---
Rory Holl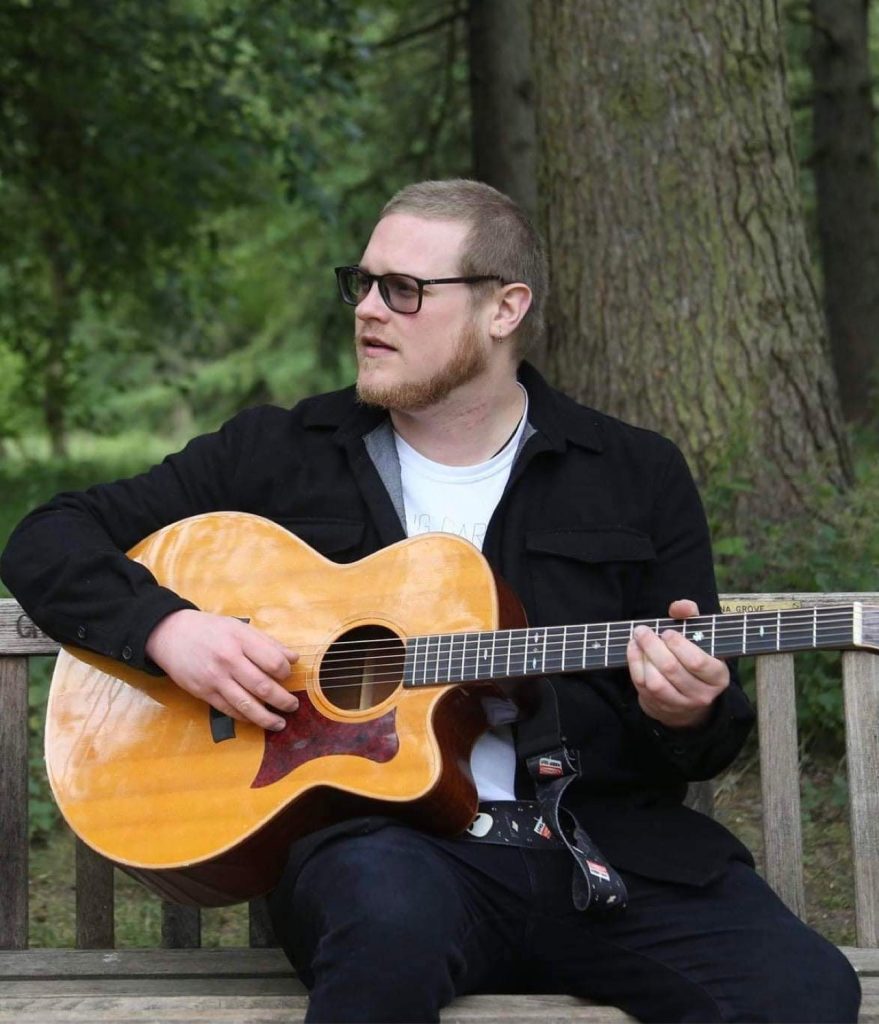 Rory is a Musician/Singer/Songwriter/Producer from Leeds UK.
A Mainstay on the Leeds music scene for nearly 20 years, Rory has played gigs nation and world-wide and has enjoyed sharing stages with artists such as SPACE, Therapy?, Wishbone Ash, InMe, Allusinlove, Chris Barron (Spin Doctors), Tom Hingley (Inspiral Carpets) plus Many more.
Rory has been in many bands over the years and is currently playing solo acoustic gigs performing popular vintage covers and original material from his current five solo albums.
Rory's sound has been described by many as having roots in Pop, Rock and Prog, but also incorporates elements of Folk and Country.
Influences include Beatles, Pink Floyd, Squeeze, David Bowie, Killing Joke, King Crimson and Faith No More.
---
Ben Hall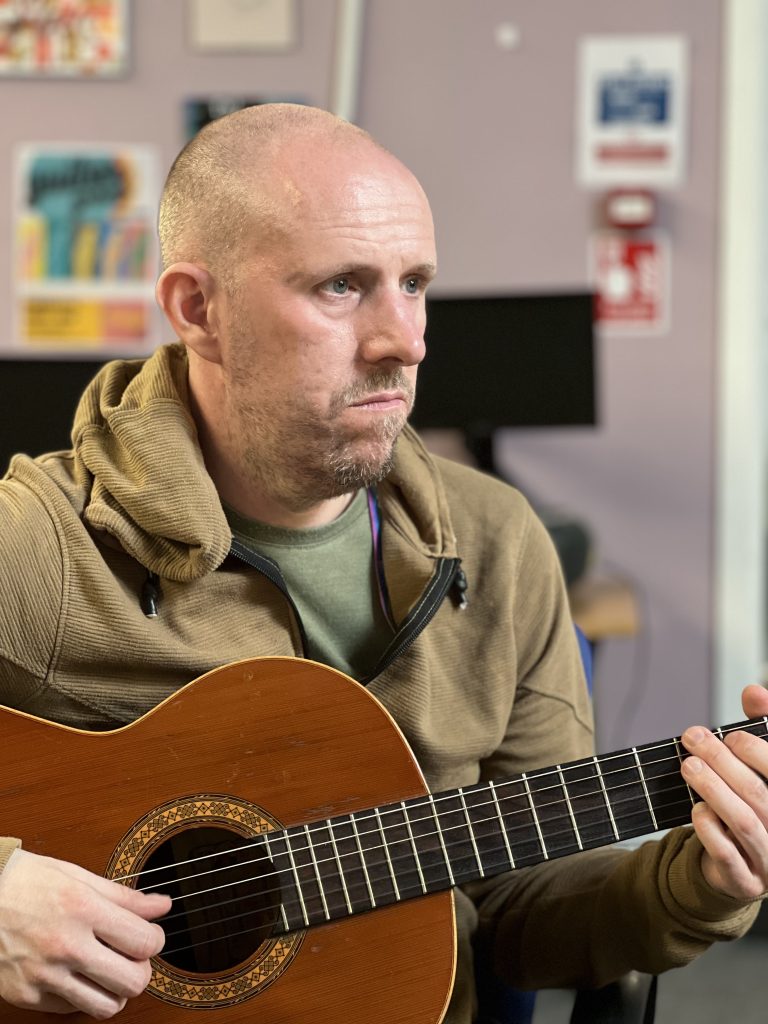 Ben is a singer/songwriter from Leeds who mixes emotional and honest lyrics with some amazing guitar playing. After years of hiding from life, from others and from himself, Ben turned to music to fully open up – initially as self-therapy and as a distraction from mental health and addiction issues. And for years he kept his music to himself – although as you'll see today, we're all glad now he puts it out to a wider audience! As Ben himself says; "Your whole human story is in your voice . . . And it deserves to be heard".
---
Leeds Pipe Band

Leading the parade, the City Of Leeds Pipe Band, which formed in 1960, is now over 20 members strong and has recently played alongside André Rieu and his Johann Strauss Orchestra at the First Direct Arena, as well as heading south, to play at Windsor Castle. In May this year, the band marked the 200th anniversary of Queen Victoria's birth, playing at Balmoral Castle in Scotland. This was all on top of playing a full calendar of events.
---
Leeds Youth Jazz Rock Orchestra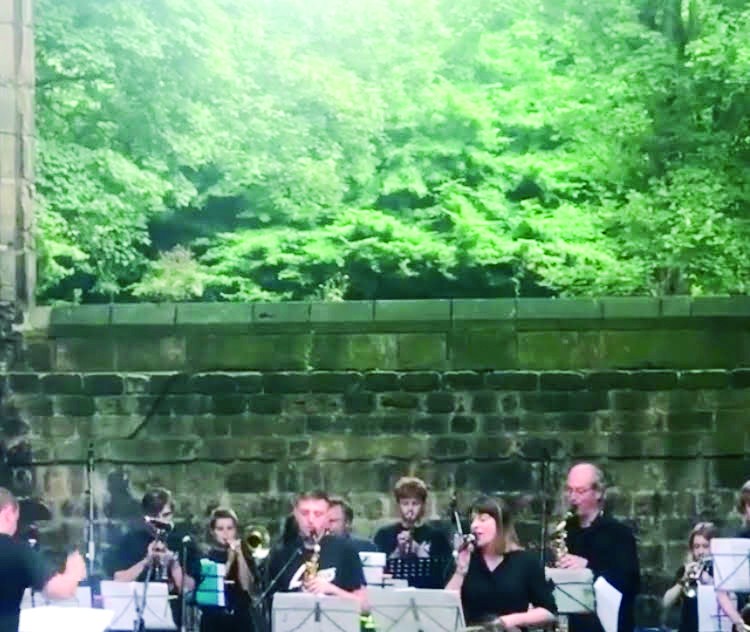 Leeds Youth Jazz Rock Orchestra (LYJRO) was first established in 1991 by Artforms Leeds to
introduce young musicians to the to the genre of jazz, rock, latin and blues music.
Over the past 30 years LYJRO have performed in many festivals and jazz clubs and toured France, South Africa and Germany.
Many young musicians who played in LYJRO have now become professional jazz musicians and contribute to the vibrant jazz scene in Leeds and the U.K.
---
King & I

A great vocalist leading an experienced local group who play "jazz you will know" – standards and modern classics that are loved, and danced to, by all ages. You may have seen them at a local wedding, birthday party, anniversary, retirement party, Leeds beer festival, charity fundraisers, Headingley farmers market, World Book Night, corporate events and 'openings'. "Sammy's vocals were well crafted and melodious. It was good to hear the lyrics of these standards sung so clearly. The band grooved as the audience enjoyed their take on Van Morrison's Moon Dance, Fever and Route 66" Knaresborough Post Gig Review
---
The Thorny Roses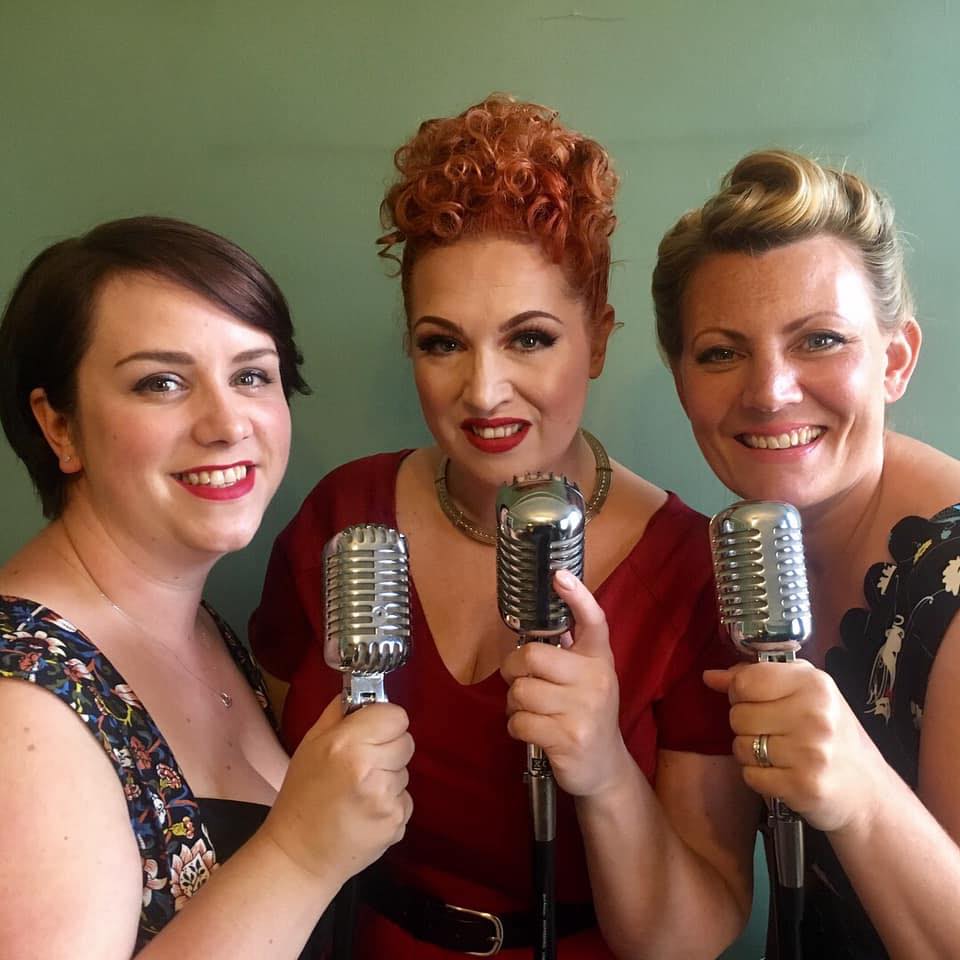 Once again we welcome the wonderful Thorny Roses – a three part vocal harmony trio – to the Tea Party Tent. After meeting at Performing Arts college in 2000, the trio have remained firm friends and began performing together in 2016 and now regularly perform across West Yorkshire with their bend of multi-generational songs and harmonic approach.
To book The Thorny Roses for your event please message them on Facebook or email thethornyroses@outlook.com
---
Leeds Morris Men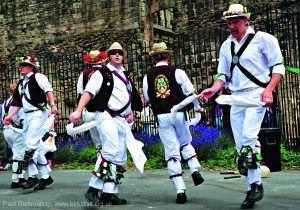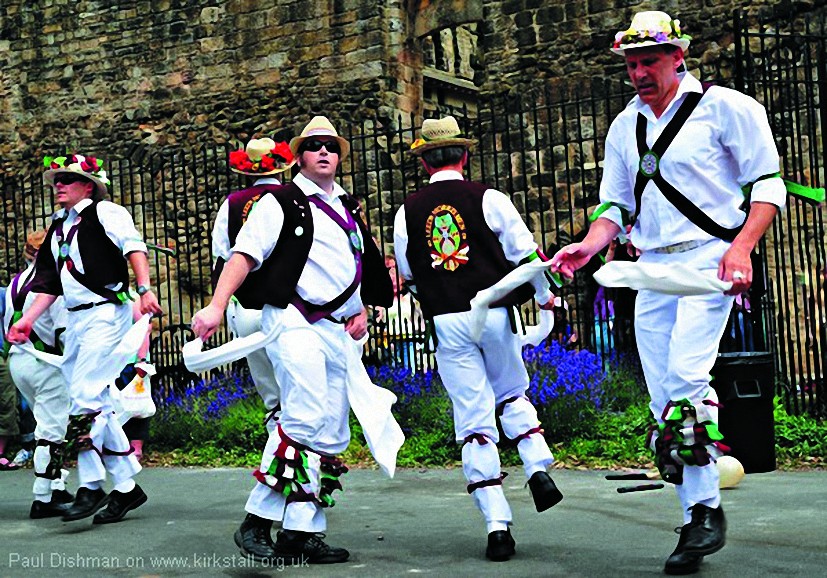 Established over 60 years ago, Leeds Morris Men are a Morris dancing side from Leeds in West Yorkshire. They generally perform dances from the Cotswold tradition though have been known to perform dances from sword and Welsh border traditions. 2010 saw their diamond jubilee and they perform at pubs around Leeds and welcome new dancers and musicians.
The Leeds Morris Men will be with us and will do 2 or 3 performances depending on how much they've had to drink! They can usually be found outside the Visitor Centre.
---
City Of Leeds Youth Wind Orchestra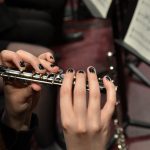 City of Leeds Youth Wind Orchestra play a broad range of music: from transcriptions and arrangements of classical works to contemporary music written for wind bands, music from theatre and film as well as pop and jazz. The age range of the group is 12-19 and we play at around Grade 5-6 level and above. Musicians are welcome to join without formal
qualifications if they are of the right standard.