Liz Minkin looks back to the beginning, the formation of KVCA and the first festival held in July 1981.
St.Stephen's School hall was full that night, and the Kirkstall Village Community Association came into enthusiastic and energetic being. The initial spur had been Barrett's housebuilders' proposal to build back to back houses on the Abbey Gorse site – the Victorian turreted yellow brick mansion had been blown up "accidentally on purpose" (as was popularly rumoured) and was derelict.
The first major issue the KVCA tackled was the proposed closure of St. Stephen's School and in the end that was a good victory under our belt.
The smaller battle for a crossing over Abbey Road took some time (second choice; first was putting the road underground) but we got it (though forty years later it would still be better to put the road underground!).
1980's big issue was YEB's plan to put huge pylons through Morris/Kepstorn woods. We took them to public inquiry and won!
And it was in the July 1980 issue of Kirkstall Matters that the words "1981 SUMMER EVENT" first appeared, with the names Karen Hauxby and Elizabeth St.David-Smith!!
And the Winter edition: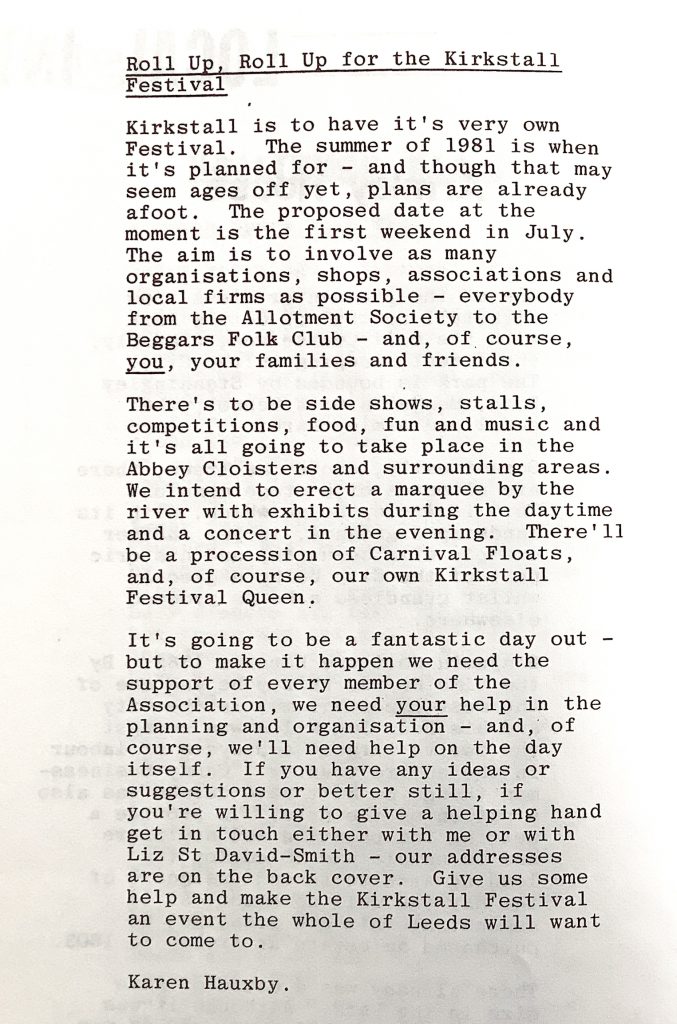 And Spring 1981, a double page spread: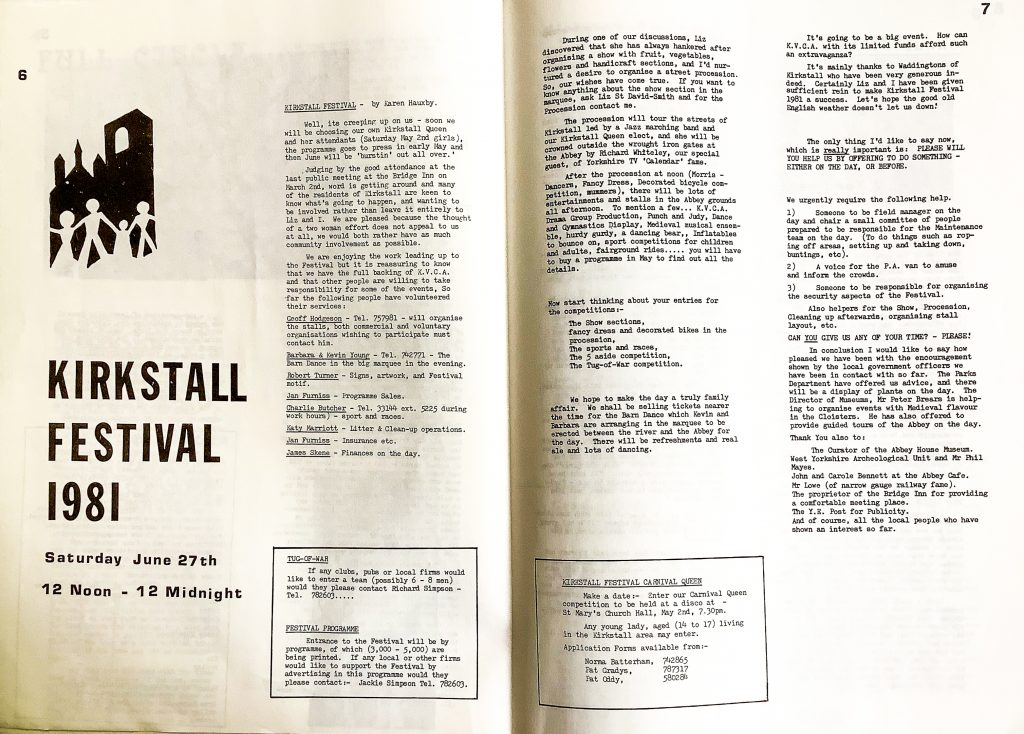 As the photos show, it was a sunny day. Karen led the procession in her ringmaster outfit, Nicky Hydes was our Festival Queen and the full programme of events, from 11.30 to 5.30, went as planned, hooray, and to the relief of us all. The structure and format is still pretty much the same nearly 40 years later, so it was sound. What a great team from that
year to this. All the careful planning, the sharing comradeship of the committee, the exhaustion of the day are worth it every year.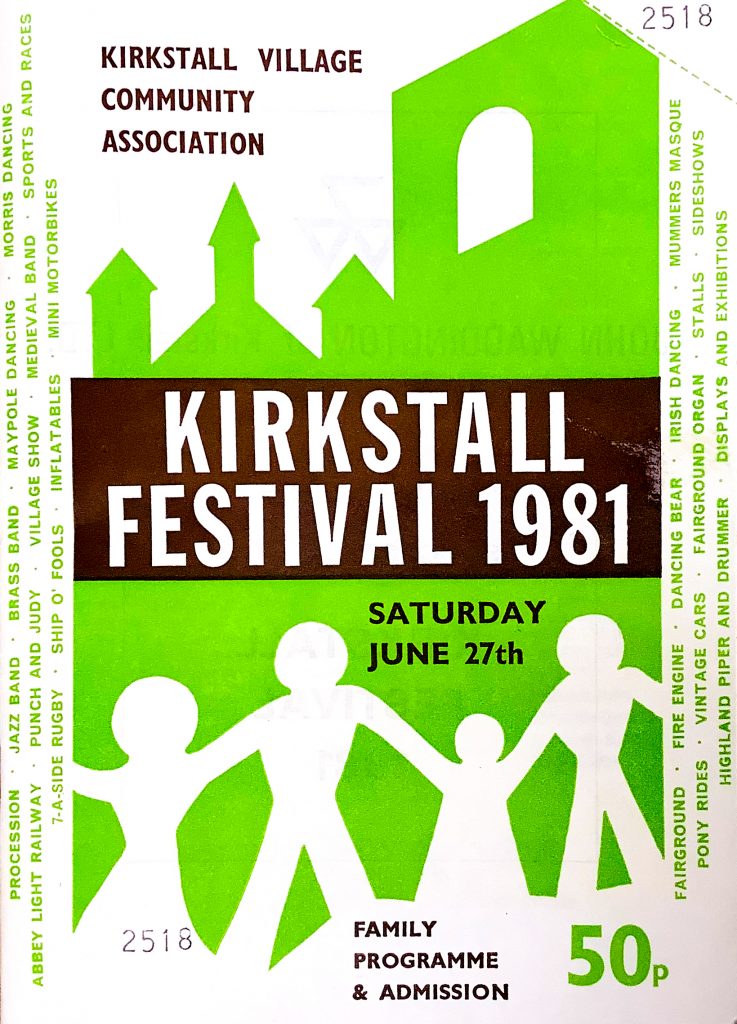 Finances! – in thinking how on earth we were going to find the money for the Festival, Karen and I went to see the manager at Waddingtons, which was where the Morrison's car park is now. He responded brilliantly by printing all the Festival programmes for nothing; all the local shops sold them in the weeks before the day , and at the gates on the day. That meant we not only had funds for 1981 but enough to start planning for 1982 as well.
N.B. Leeds Local History Library has a complete set of Kirkstall Matters and of Festival It would be great if they could be digitised and made available for everyone to browse. Any volunteers??? …when this virus has bid us farewell.
Liz Minkin