Bingo in Butlers Tea Tent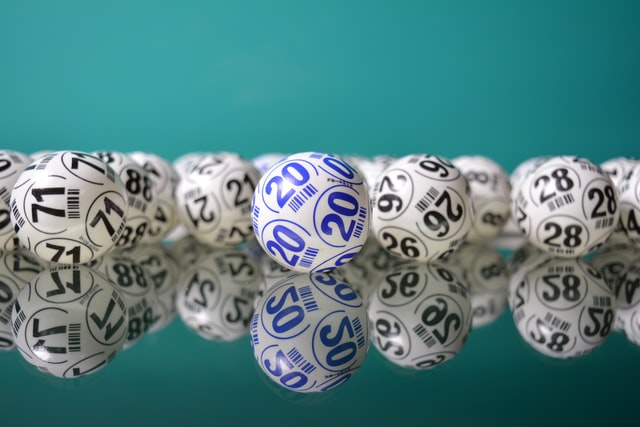 Drop in to Butler's Tea Tent for a session of bingo. Two little ducks – 22.
Bingo sessions are due to start at 2 pm and 3 pm.
( Photo by Alejandro Garay on Unsplash )
---
Pete White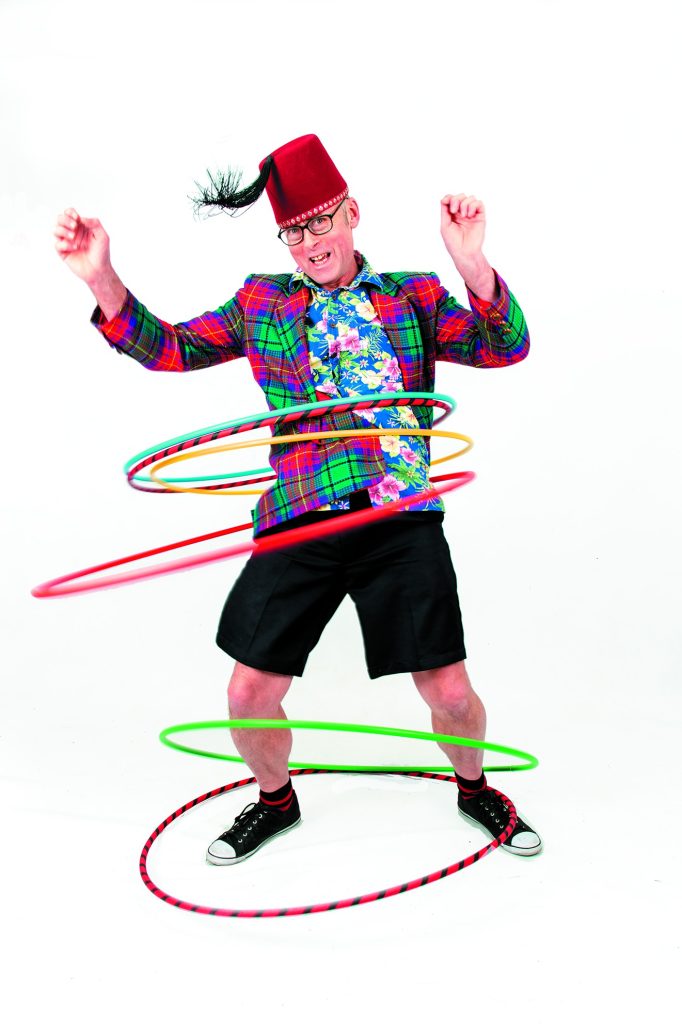 Pete White
Pete Whites Suitcase Circus is back again along with Festival favourite.
This promises to be another roller coaster of laughs and thrills – it will have you grinning from ear to ear for the rest of the day.
---
Canoes on the Aire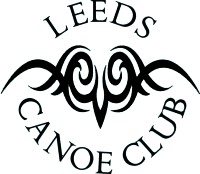 Leeds Canoe Club will be running taster sessions on the River Aire, from the bank near the Main Arena.
Established in 1947 Leeds Canoe Club was the first to be set up in West Yorkshire. Running pool sessions, river sessions, and river trips every week throughout the year, the club is "extremely active".
---
Beer Tent
Quench that first will a selection of beers, lagers and other beverages, seating will be available in and outside of the tent.
---
Butler's Tea Tent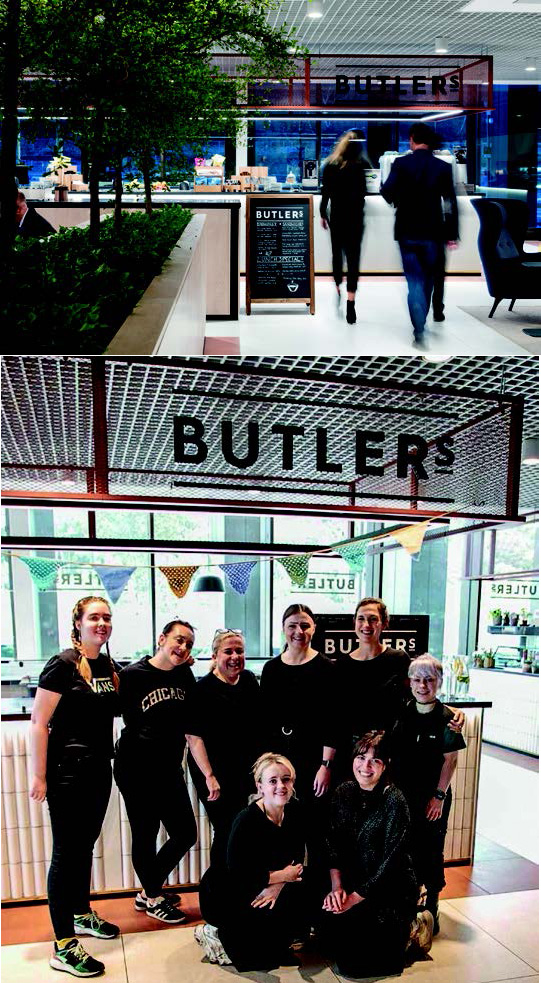 Come and relax in the pop-up Butlers Tea Tent. Open to all, we are delighted to welcome you to a place to relax away from the hustle and bustle of the festival, where you can refresh with a glass of ice-cold Pimms, a comforting cup of tea and delicious freshly baked goods.
Butler's is the family-run cafe/bar/restaurant open to everyone on the ground floor of Number One, Kirkstall Forge. Butler's serves high quality, home made hot food, fresh salads and beverages daily, welcoming all of the local community.
If you haven't called in and grabbed a coffee, lunch or even set up your laptop and made yourself comfortable here, then why not come in and say hello to Shelley and the team.
---
Leeds Morris Men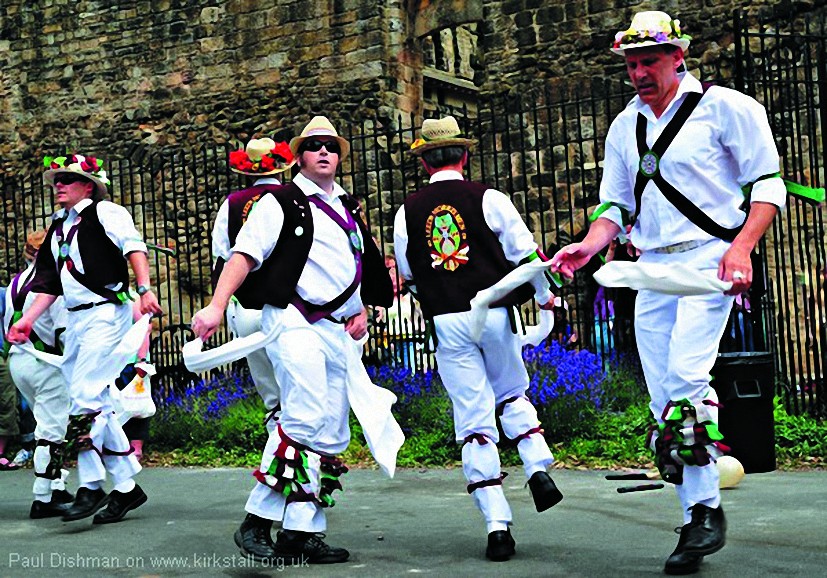 Established over 60 years ago, Leeds Morris Men are a Morris dancing side from Leeds in West Yorkshire. They generally perform dances from the Cotswold tradition though have been known to perform dances from sword and Welsh border traditions. 2010 saw their diamond jubilee and they perform at pubs around Leeds and welcome new dancers and musicians.
The Leeds Morris Men will be with us and will do 2 or 3 performances depending on how much they've had to drink! They can usually be found outside the Visitor Centre.
---
Fairground
Operating all day between the "City" gate and the Beer Tent.
---
Grand Parade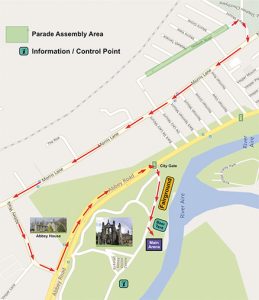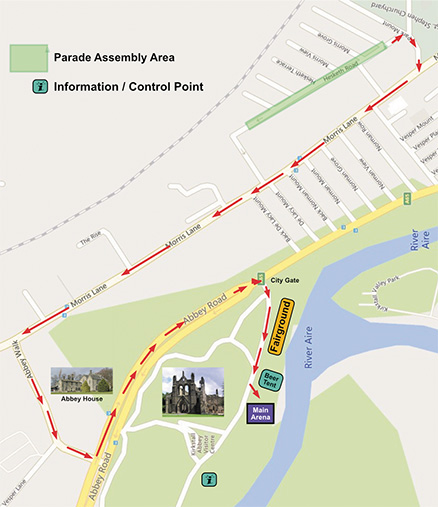 The Festival parade will be leaving Hesketh Road at 12 noon (NOTE this is an hour later than last year) to arrive at the Abbey by around 12:45 pm via the following 1.2 mile route (1.4 miles for those starting from the back).
Please take time to watch the parade supported by local schools and groups. To take part please be at Hesketh Road by 11:45 am PROMPT !! Children must be accompanied by a responsible adult.
---
Kids Rides
Various kids rides dotted around the Festival site.
---
Princess Dog Show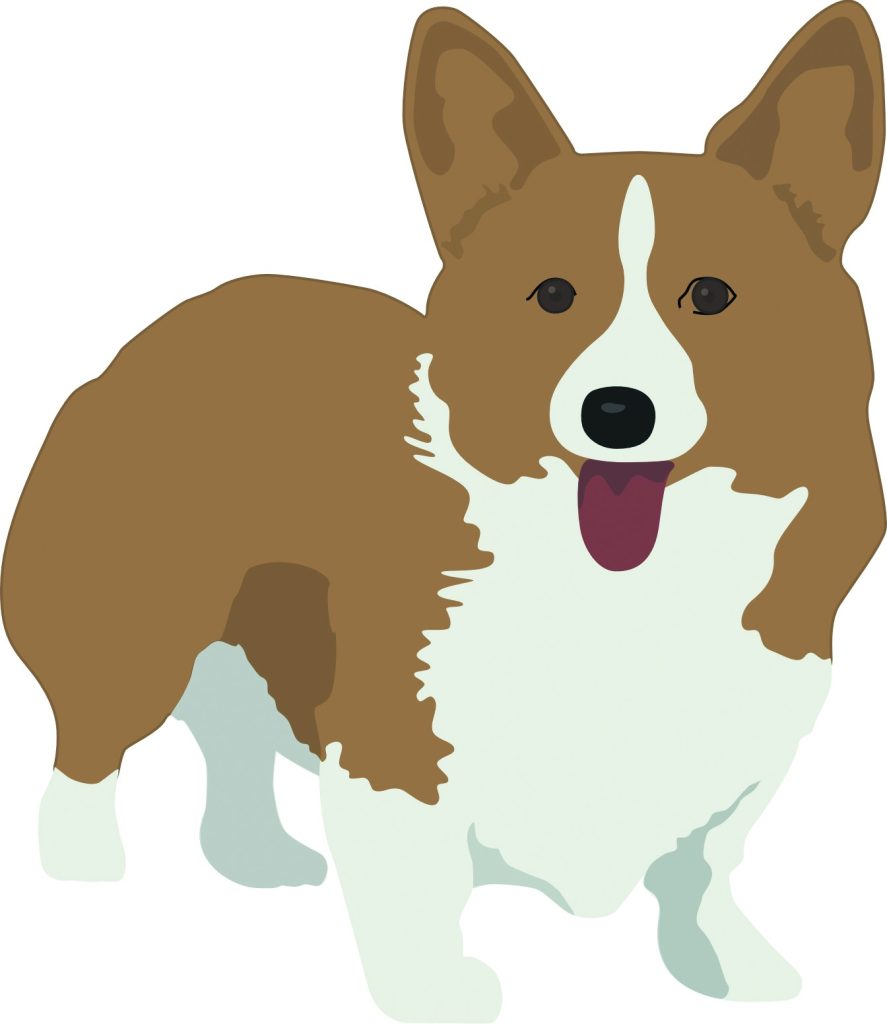 Kirkstall's very own Crufts. Wagging tails are in order, or perhaps I'm barking up the wrong tree.
The dog show starts at 2 pm in the Dig Field, sign up at the information desk or at the Dig Field just before the show start.
---
---
Punch and Judy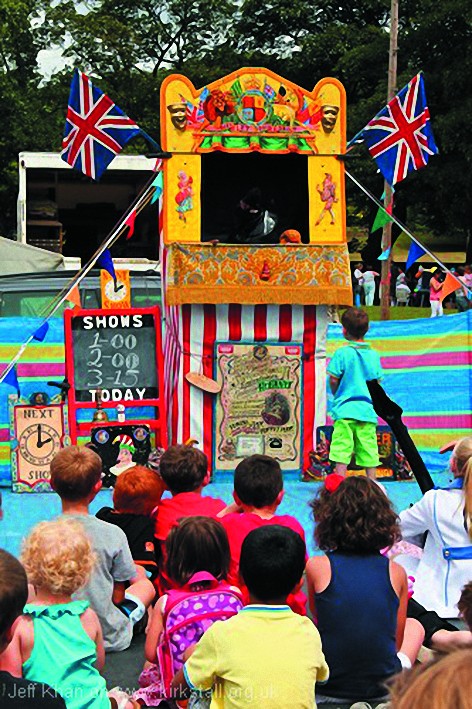 "Oh no it isn't!, Oh yes it is!".
Performances of Punch and Judy in this country can be traced back nearly 350 years, and it's all set for another 350 years and an appearance at the 389th Kirkstall Festival.
---
Leeds Fencing Club
Leeds Fencing Club will be at Kirkstall Festival with a demonstration area where adults and children over the age of 12. The Club can be found on the grass opposite the Visitors Centre.
Based at Kirkstall Leisure Centre the Club meets every Monday (except for Bank Holidays and through August) between 8pm and 10pm, with all the basic equipment provided and all coaches with the Club having either BAF or BFA coaching qualifications. Also at the Festival, sword fighting – head over to the Main Arena to see a dramatic stage fighting.
---
Triskele Irish Dance Academy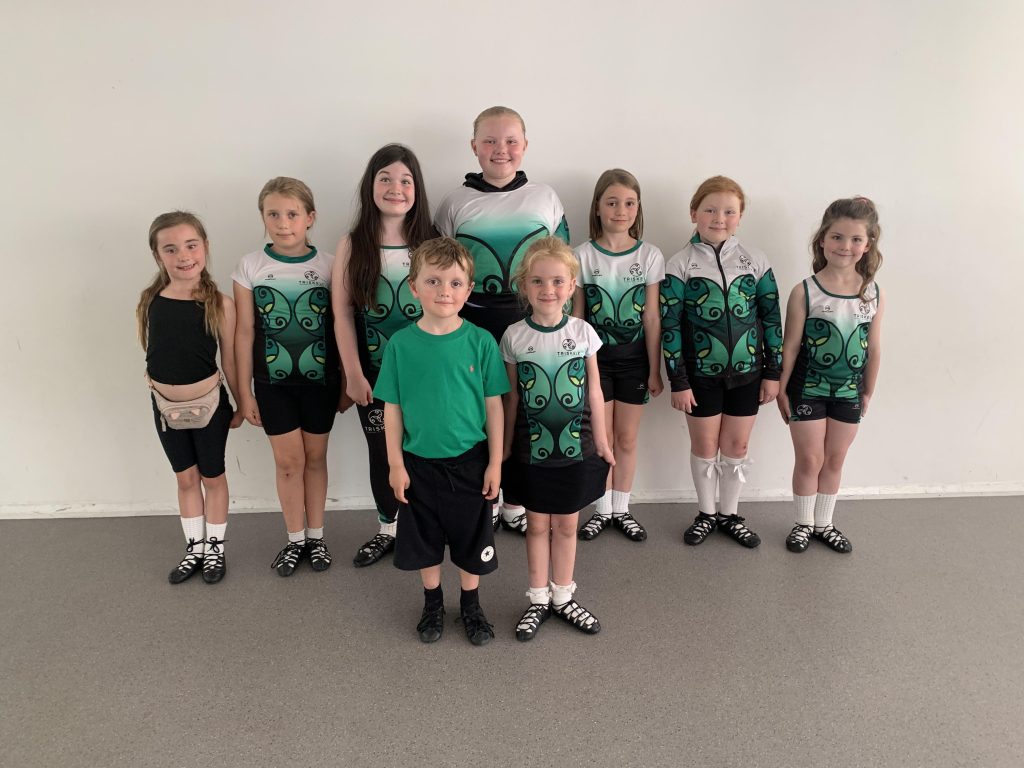 Triskele Academy of Irish dance – based in Yeadon
Ferris Irish Dance – based in Pudsey
We welcome Irish dancers of all ages and abilities, no dancing experience needed.
Classes are fun & exciting and children acquire skills for solo and ceili (group) dancing.
For more information on Triskele AOID contact Charlotte triskeleaoid@outlook.com
For information on Ferris ID contact Jade ferrisida@outlook.com
---
Viking Village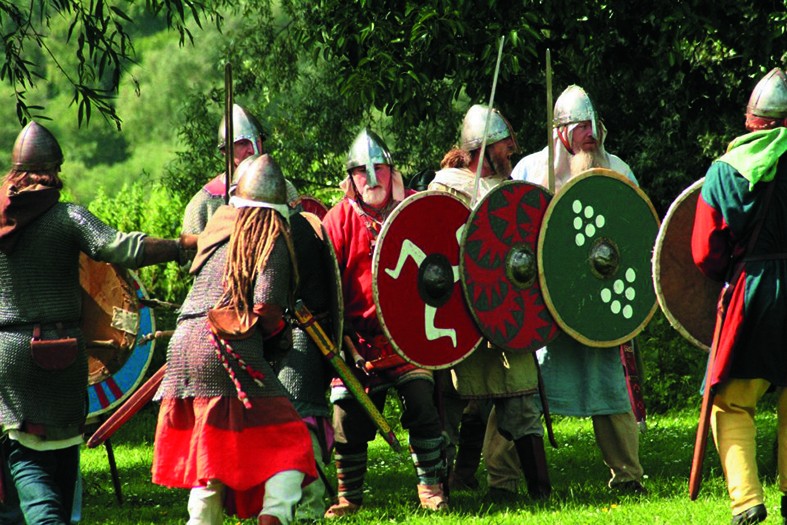 Based in Leeds, they are a regional group of The Vikings, the oldest and largest Dark Ages re-enactment group in the UK. Their aim is to recreate life in the 9th to 11th Centuries as accurately as possible.
Their combat displays entertain the public, their living history educates them. Within the camp you will find people from all walks of life, from the lowliest slave to the king himself, from a humble peasant farmer to an accomplished warrior, from a skilled artisan to a housewife. Children run about engaged in both chores and training for their later lives. The Viking village will be on the old bowling green (near the tennis courts).
The Vikings will also be leading the first half of the parade.
---
Tailwagger Club Dog Display Team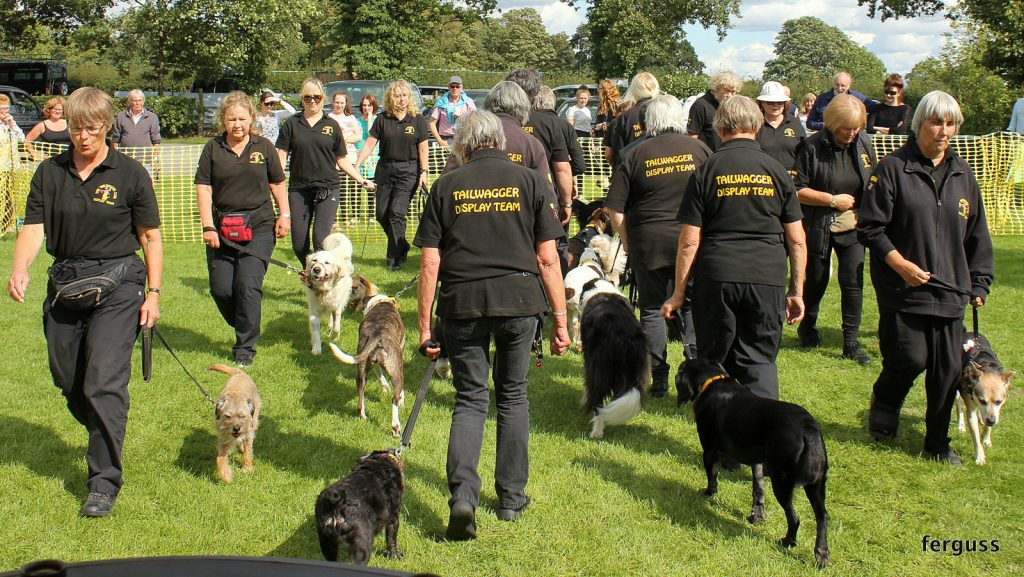 The Tailwagger Club Dog Display Team consists of a squad of up to 35 dogs with 30 handlers. The ethos of the club is to promote positive reward-based training which is enjoyed by both dogs and handlers alike.

All monies raised by the team are donated to charity.
---
City Of Leeds Pipe Band
Leading the second half of the parade, the City Of Leeds Pipe Band, which formed in 1960, is now over 20 members strong and has recently played alongside André Rieu and his Johann Strauss Orchestra at the First Direct Arena, as well as heading south, to play at Windsor Castle. In May this year, the band marked the 200th anniversary of Queen Victoria's birth, playing at Balmoral Castle in Scotland. This was all on top of playing a full calendar of events.
The Pipe band will also be playing in the cloisters.
---
Djembe Olli – African Drummers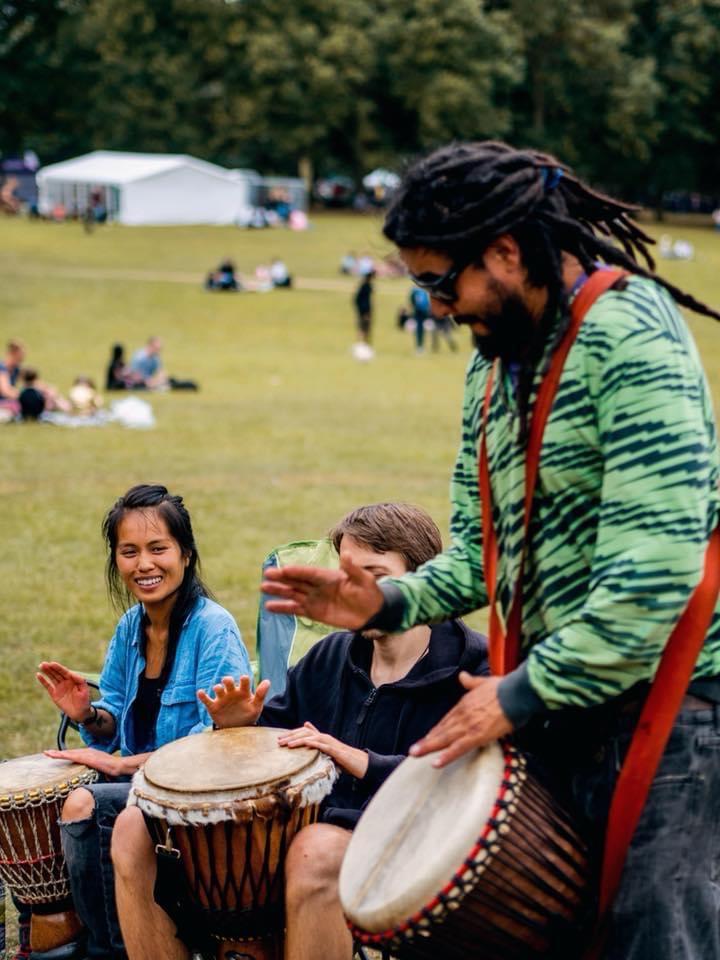 Djembe Ollin is a local drumming group. The members all share their love for West-African rythms. Diego Cedeño, founder of Djembe Ollin aims to promote this lively music through shows, workshops and classes.
Today's workshop is open to anyone who wants to learn the basics of Djembe drumming. If you want to dive further, feel free to join the weekly class every Tuesday in Chapeltown (details to book: 07757770106).
---
Implexus Gym Showdown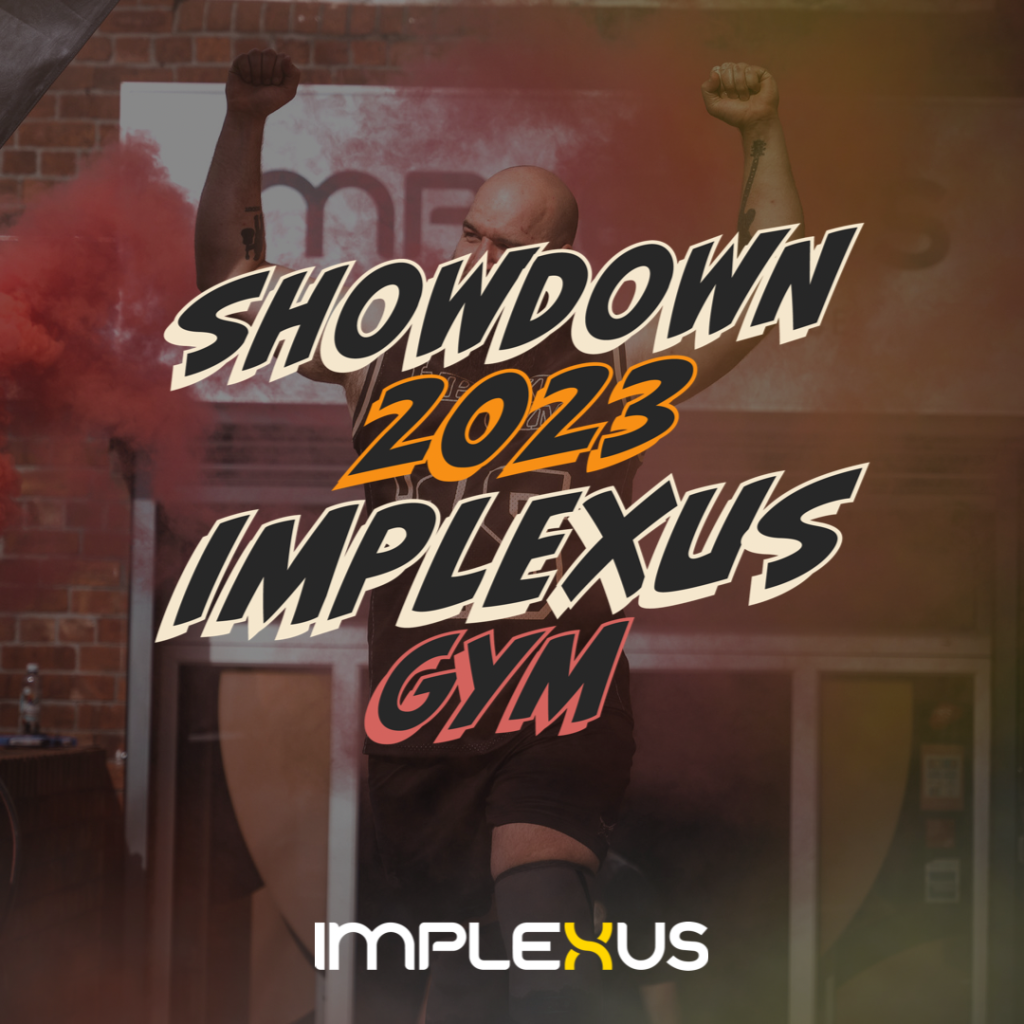 The Implexus Gym Showdown event brings together some of the strongest athletes from surrounding areas to battle it out to be crowned King and Queen of the Showdown. If you are interested in Strongman/Woman or would just like to see humans perform incredible feats of strength then this is for you! We will also be doing public demonstrations and there are opportunities to try some events yourselves. So come on over, watch some amazing athletes and if you fancy it, get involved yourself!'

The Implexus Gym is new and will be down the side of the Church opposite the First Aid Tent.