---
Andrew Metheven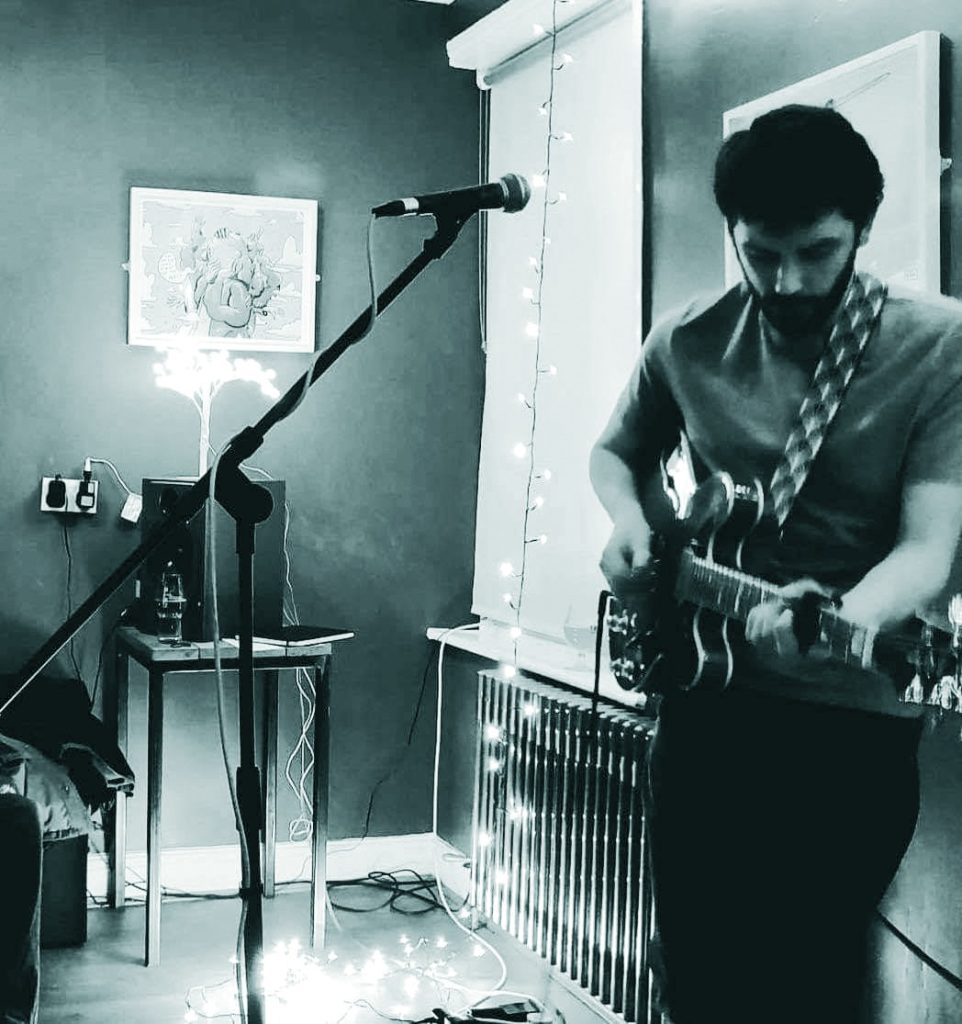 Andrew Metheven is based in Bradford, West Yorkshire, and writes lo-fi folk songs on acoustic and electric guitar, and voice. His music explores the hills and the concrete, the highs and the lows, the births and the losses… Andrew released his first EP "A Quiet Life" in early 2022.
---
Bassa Bassa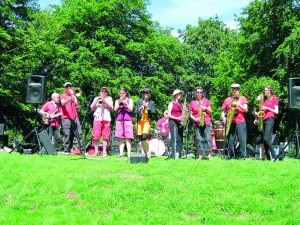 Leeds' legendary brass chaos merchants Bassa Bassa have been entertaining with their mix of jazz, funk and, sometimes, plain weirdness for 35 years. Whether they're playing South African Jive, a ska number or taking their inspiration from Klezmer they're always sure to keep the audience dancing. Returning once again to Kirkstall Festival, they're appearing in a new unplugged and acoustic format.
---
The Boss & The Beeston Street Band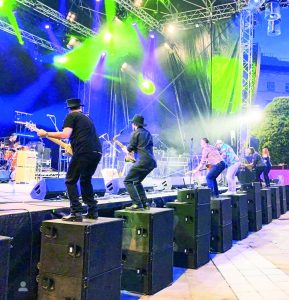 Take some of the greatest songs ever written, 7 musicians who love the songs, a work-shirt, a Fender Telecaster and mix it all up. Capturing the spirit and energy of The E-Street Band, The Boss and The Beeston Street Band have been refining their Bruce tribute show for the last 6 years. All the fun, all the hits, fan favourites and the occasional rarity. Never the same show twice- The Beeston Street Band guarantee.'
---
Caleb Murray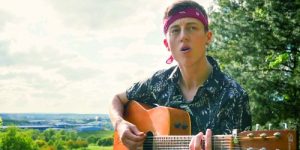 Leeds based indie-band with folkrock influences and upbeat melodies and tunes. Playing a range of originals and covers guaranteed to get you on your feet. With a lively and fun stage presence to get you singing along and joining in!
---
Deborah Bate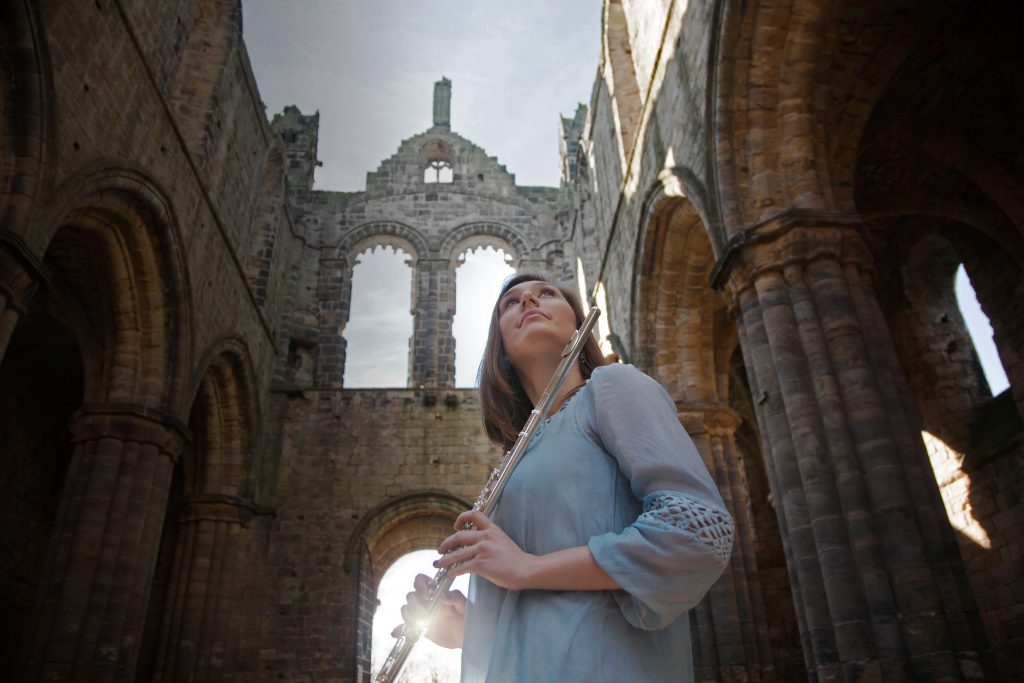 Yorkshire -based Christian singer/songwriter
---
Hayley Gafternick
---
Hot Flush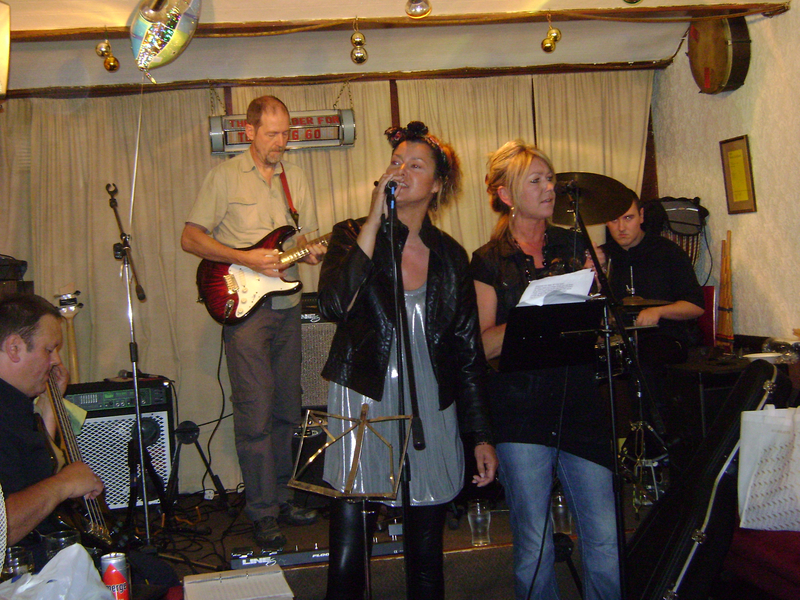 Alternative, blues, cover/tribite, rock. Influences: Fleetwood Mac, Blondie, Stereophonics
---
Leeds Folk Fiddle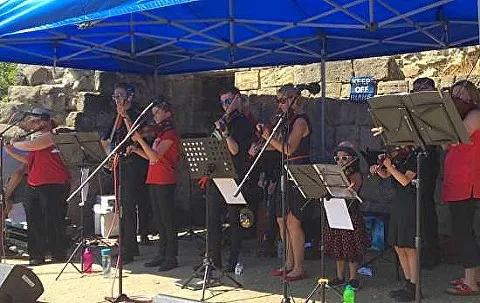 The Leeds Folk Fiddle Group has a vast repertoire of traditional English, Irish and Scottish folk music – jigs, reels, hornpipes and Irish pub music, interspersed with some slow airs.
---
Leeds Morris Men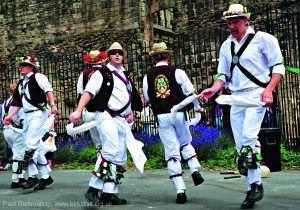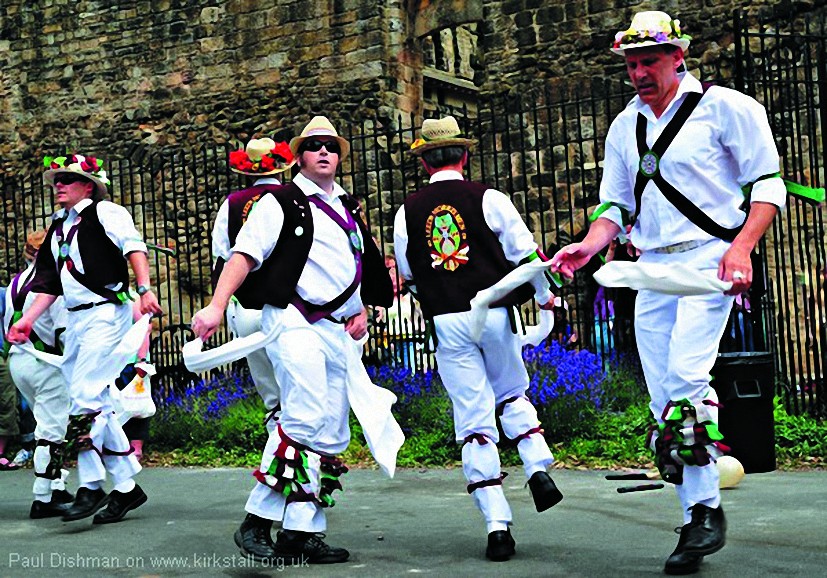 Established over 60 years ago, Leeds Morris Men are a Morris
dancing side from Leeds in West Yorkshire. They generally perform dances from the Cotswold tradition though have been known to perform dances from sword and Welsh border
traditions. 2010 saw their diamond jubilee and they perform at pubs around Leeds and welcome new dancers and musicians.
---
Leeds Pipe Band

Leading the parade, the City Of Leeds Pipe Band, which formed in 1960, is now over 20 members strong and has recently played alongside André Rieu and his Johann Strauss Orchestra at the First Direct Arena, as well as heading south, to play at Windsor Castle. In May this year, the band marked the 200th anniversary of Queen Victoria's birth, playing at Balmoral Castle in Scotland. This was all on top of playing a full calendar of events.
---
Leeds Youth Jazz Rock Orchestra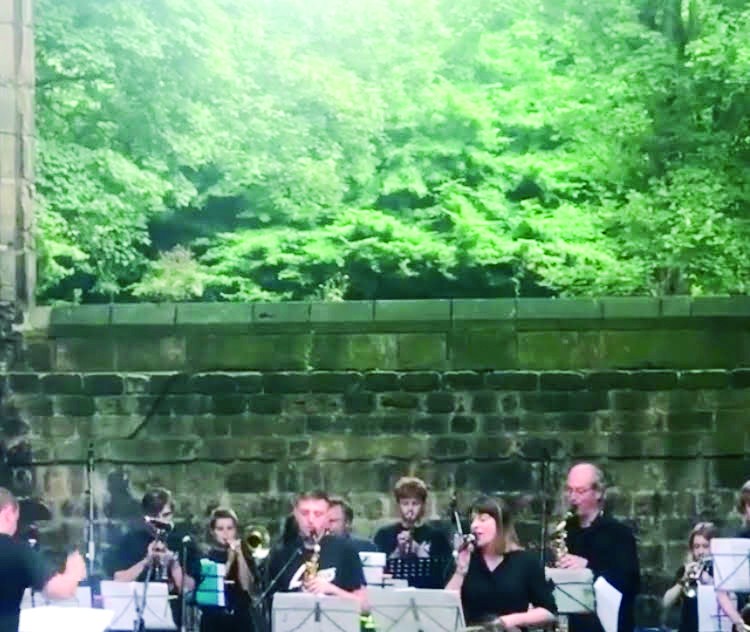 Leeds Youth Jazz Rock Orchestra (LYJRO) was first established in 1991 by Artforms Leeds to
introduce young musicians to the to the genre of jazz, rock, latin and blues music.
Over the past 30 years LYJRO have performed in many festivals and jazz clubs and toured France, South Africa and Germany.
Many young musicians who played in LYJRO have now become professional jazz musicians and contribute to the vibrant jazz scene in Leeds and the U.K.
---
LS18 Rocks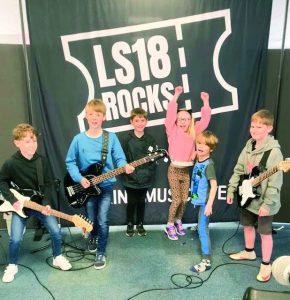 LS18 Rocks is a live performance music school based in Horsforth.
Launched in 2017 the project boasts eight bands rehearsing – and performing gigs – every week. Seven of the bands involve young people – with the youngest musicians aged just sixyears – old. Regulars in the national media, LS18 Rocks achieved global recognition during the pandemic with the anthem Virtual Hugs and recently collaborated with the world-renowned The Hallé Orchestra to release and perform three climate change songs.
LS18 Rocks also offers lessons in guitar, bass, piano, keyboards, drums and vos and runs a family Rock Choir. Find us on social media @LS18Rocks.
---
Music From The Attic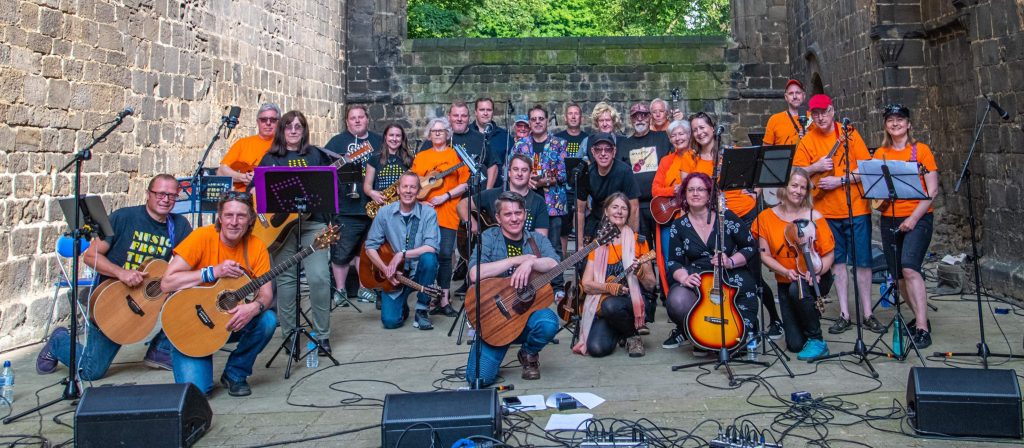 Music From The Attic is a fun, friendly and empowering music club. A place to meet interesting people, build confidence and rekindle the joy of playing and singing music.
There are currently two buzzing MFTA groups, come and join them in Kirkstall or Methley.
Both Methley and Kirkstall groups are very open to new recruits.
Singers and players of any instrument are welcome; blowers, strummers, tinklers, drummers, singers and all comers are welcome to come down. Just bring a smile.
---
Mutton Chops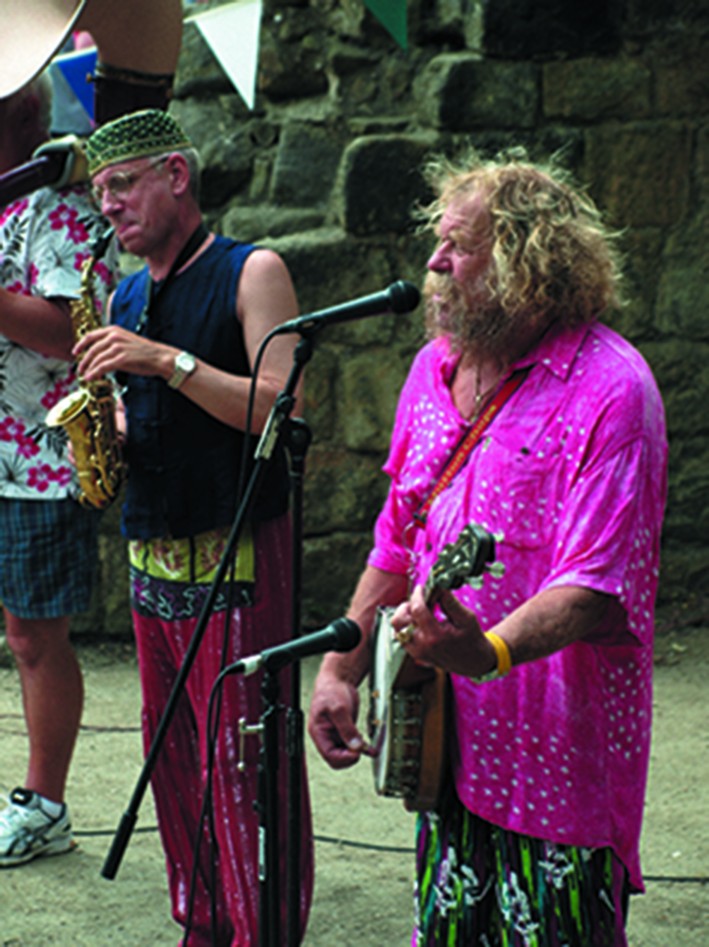 Mutton Chops is a musician / entertainer who plays a variety of popular music from the 1930s and 1940s.
Bright and cheerful in a jazzy style.
---
Ormsheim Vikings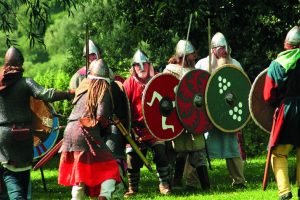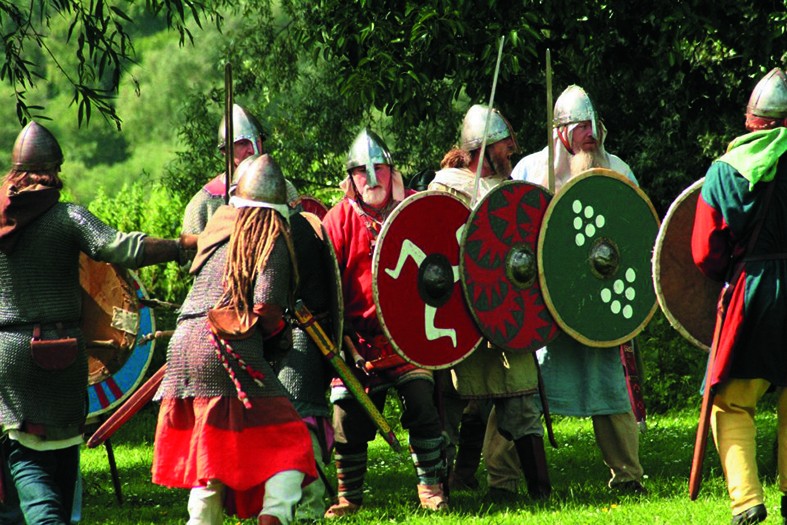 Based in Leeds, they are a regional group of The Vikings, the oldest and largest Dark Ages re-enactment group in the UK. Their aim is to recreate life in the 9th to 11th Centuries as accurately as possible.
Their combat displays entertain the public, their living history educates them. Within the camp you will find people from all walks of life, from the lowliest slave to the king himself, from a humble peasant farmer to an accomplished warrior, from a skilled artisan to a housewife. Children run about engaged in both chores and training for their later lives. The Viking village will be outside the Nave.
---
Otley Ukulele Orchestra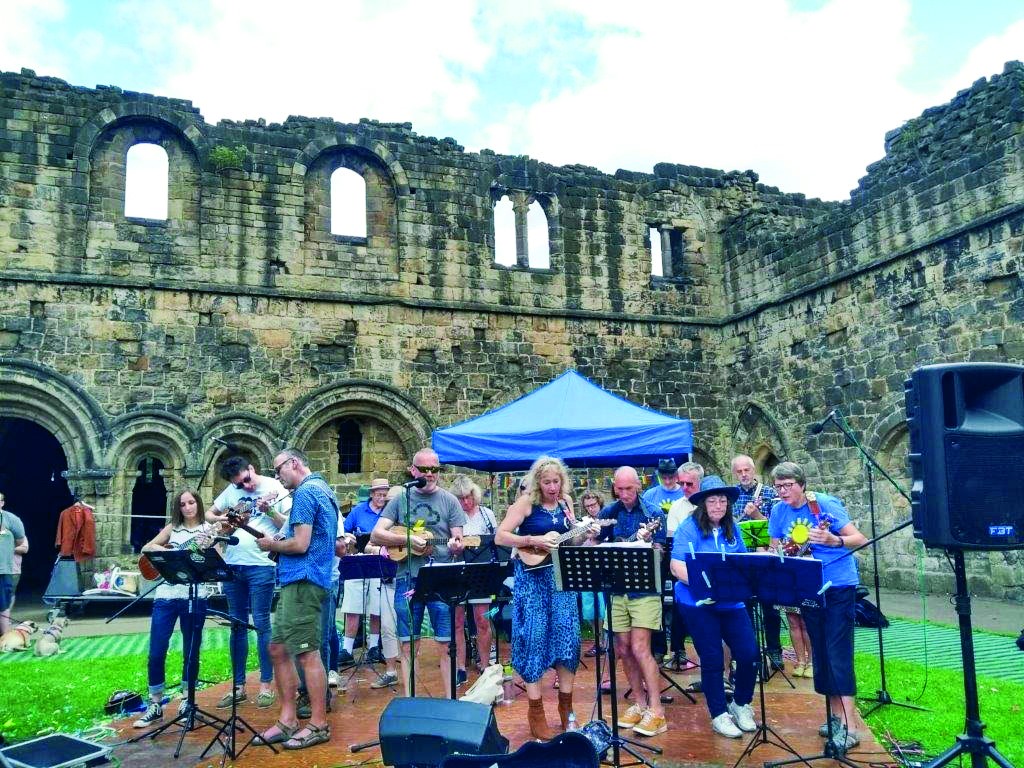 Otley Ukulele Orchestra was established in 2012 and started as a small group meeting weekly at The Woolpack Studios, Otley. Richard Sabey and Jennifer Pugh lead the group and the weekly sessions often attract 30 players, who love to play hits from Bruce Springsteen to Queen and everything in between
"The ukulele is such an accessible instrument" says Jennifer, "and many people who come along to the group have never played an instrument before and don't read music".
Otley Ukulele Orchestra play a lot of songs you wouldn't necessarily associate with the instrument; with songs such as 'Should I Stay or Should I Go' by The Clash and 'Take On Me' by A-Ha regularly making an appearance in their performances. "So many songs
sound so great on the ukulele, and you can't help but smile and sing along when we get going!
Over the years, Otley Ukulele Orchestra have played at many community events and promote their own shows like Spookulele, their annual Halloween themed party. The group often do gigs for charitable causes too.
Playing the ukulele in a group is a wonderful way to make friends, develop musical skills and most importantly, have fun. Otley Ukulele Orchestra welcome players of all abilities and regularly run courses for beginners. Come and get involved!
Otley Ukulele Orchestra meet every Monday 8pm-9:30pm for a sing and-strum-a-long at Otley Social Club, Hollin Gate, LS21 2DP.
---
Pete White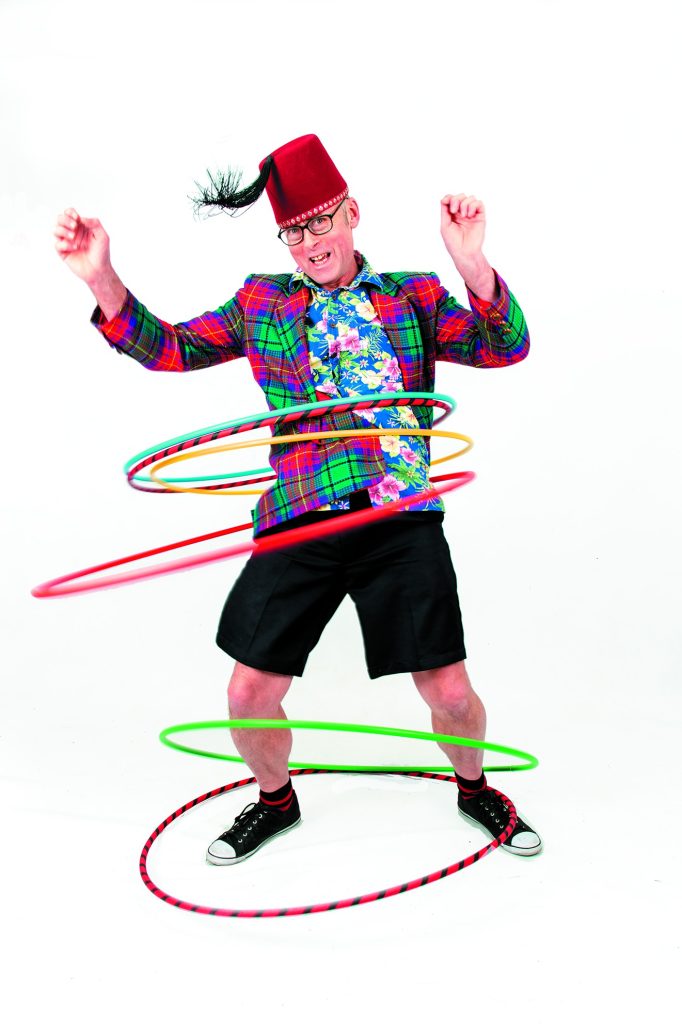 Pete White – compere
Cloisters Comedy and Cabaret Club is back again along with Festival favourite and compere Pete White and Dancers Bizarre.
This promises to be another roller coaster of laughs and thrills – it will have you grinning from ear to ear for the rest of the day.
---
Sisters
---
The Thorny Roses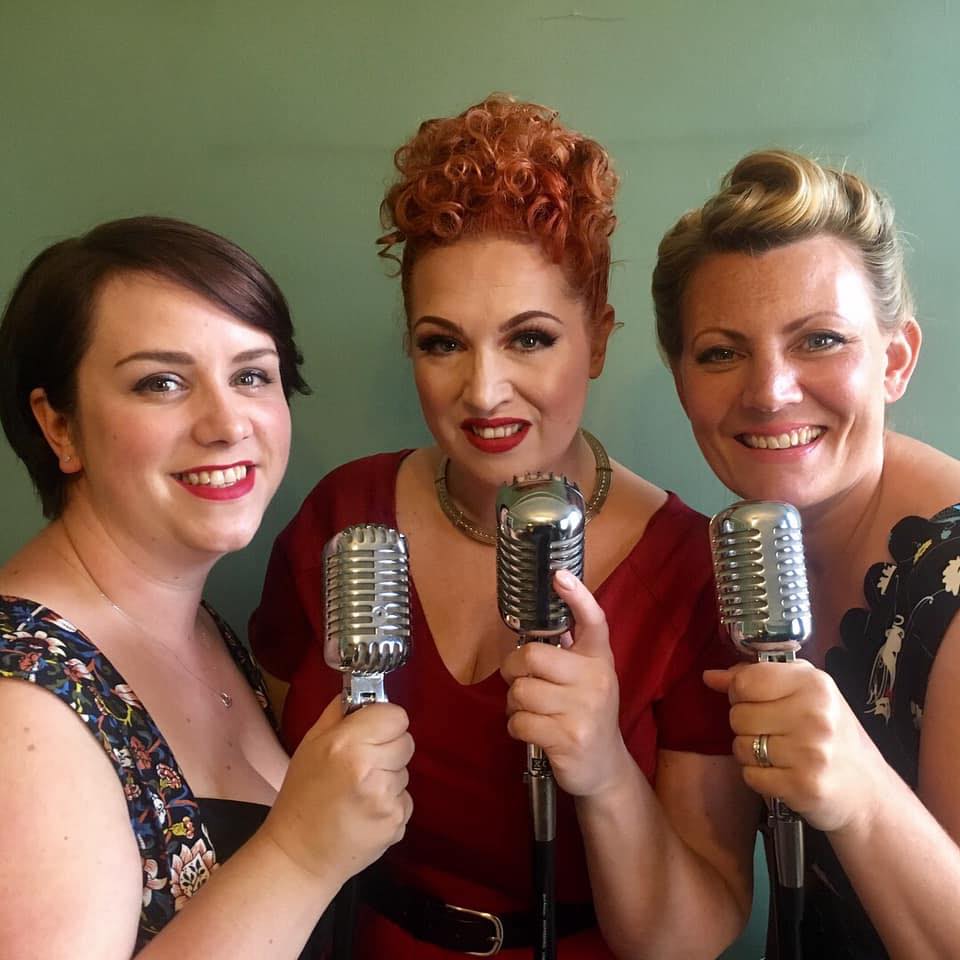 Female vocal harmony trio, eclectic mix of music with a vintage edge!