As we continue to celebrate Kirkstall in the absence of this years festival Paul Holdsworth has written about some places where nature and walking can be enjoyed.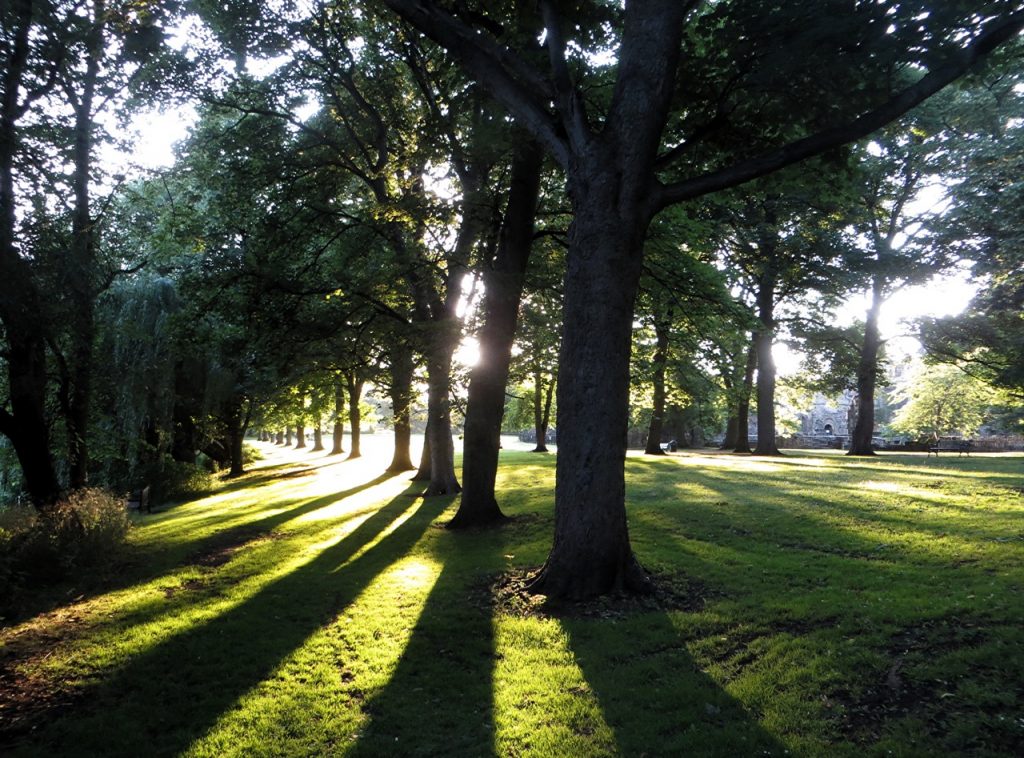 It is amazing how frequently people who visit me remark on the view from my street.  Even folk from neighboroughing parts of Leeds say things like "I never realised how green Kirkstall Valley is" and "What is all that open space?"  Probably because most people's experience of Kirkstall is based on driving through it on the A65, and you can't see much of the valley from there. And even if you could, you would be too busy negotiating the heavy traffic, "challenging" road layout and the latest set of roadworks courtesy of Northern Gas Networks (who seem to be going for some sort of record) 
Recent research has found that even if you are not particularly interested in nature and wildlife, spending just a short time outdoors in green open space has beneficial effects on mental and indeed physical well-being. The amount of green space on one's doorstep is, I think, one of the best things about living in Kirkstall. Places such as Gotts Park, Kirkstall Valley Nature Reserve and Kirkstall Abbey Park are all close at hand and the green space extends up the Aire Valley to Rodley and beyond. This makes Kirkstall particularly rich in wildlife for somewhere only a couple of miles from the city centre.
Explore pretty much any of the footpaths and tracks in and around the valley and you will soon find yourself away from the traffic and bustle, and surrounded by nature in all its glory. However, you will also discover that some paths gradually peter out or become increasingly overgrown or steep, or are constrained by the river or railway line. The canal is less of a constraint as there are more crossing-points such as locks and footbridges. With that in mind, here are some of my favourite places to visit in and around Kirkstall, all of which have good and well-defined access
Read the full article on the Festival Website here.