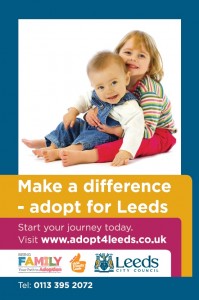 If you're interested in finding out more about fostering or adoption but don't have the time to attend evening information sessions then this could be right up your street – almost literally!
We are using one of our Library buses to provide some information road shows in local communities about fostering and adoption. The first one is at Kirkstall Morrisons on 22nd Sept 1-3pm. Look out for our big green bus! There will be members of staff from both fostering and adoption services on board. They be available for anyone to talk to who wants to know more about, or is interested in, becoming a foster carer or adopting a child.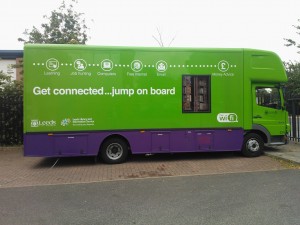 So if you live in the Kirkstall area and want to know more about how you can help improve the life of a child in Leeds come along and talk to one of our friendly staff in confidence or visit our website http://www.leeds.gov.uk/residents/Pages/Children-families-and-carers.aspx for more information.