Our good friends at the Milford Sports Club are putting on a real ale and music event all weekend, and we'd like to tell you about it!
Saturday 2nd and Sunday 3rd August from 12pm midday to late!
Its the first Milfest and promises to be a busy event, with indoor and outdoor stages with live music from a wide range of genres, a large selection of real ales and ciders and good food. There's plenty of good old hay bales so sit around on with your cider!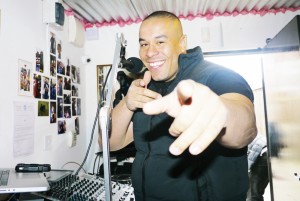 On the Saturday, their good friend Alex Simmons will be hosting his brilliant Rugby AM TV show live from inside the club with a whole host of Rugby League stars and personalities. There'll be plenty of banter and its a great chance for fans to mingle with their heroes, so don't miss it! (photo by
There's a kids play area with a bouncy castle, music and lots of entertainment so bring them along and have a family day to remember!
The fun starts at midday on Saturday 2nd and Sunday 3rd August at The Milford Sports Club or Beecroft Street, Kirkstall, Leeds, LS5 3AS. Tel 0113 226303
You can keep updates by liking their Facebook page www.facebook.com/milfest2014 where there will be regular updates on the beers and entertainment.